March 25, Kuala Lumpur – JJ Lin came to promote his latest album entitled "學不會 Lost N Found" in Low Yat Plaza, Kuala Lumpur at 4PM in the afternoon. When Kaggregate Media were on scene, hundreds of fans were already gathered for him and just to have a look of him in personal. It was unexpected.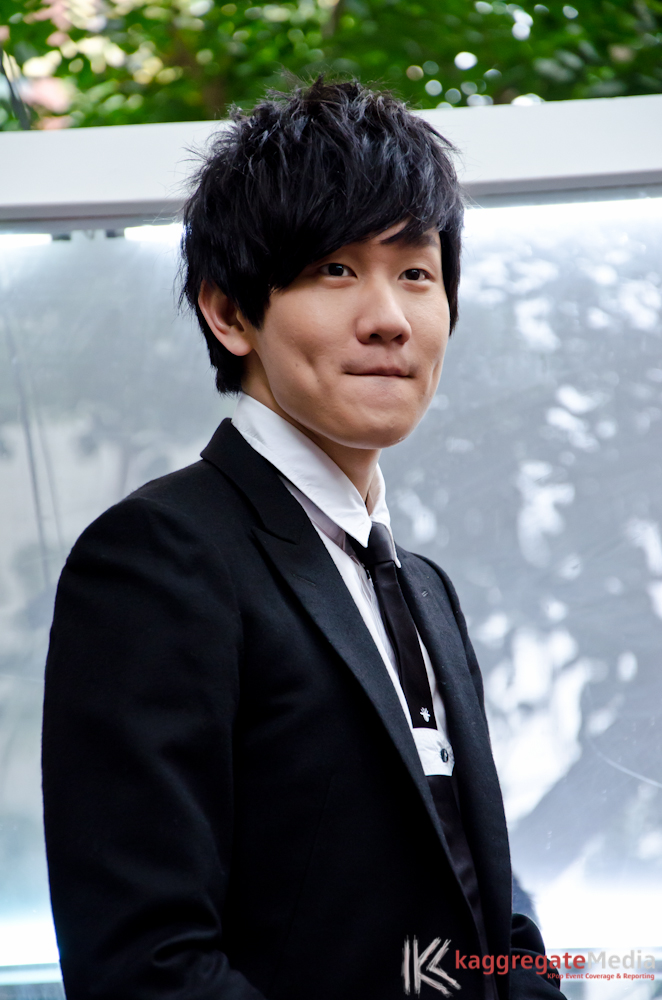 Before the show started, 988FM had him in live radio broadcast to all listeners inside a little portable studio. Fans were able to somehow get up close with him in person before the show. After the broadcast, JJ and 2 of 988FM radio broadcasters stepped out from the studio and greeted the fans and open up a question opportunity to the public. JJ Lin mentioned he will be working on his next album soon and may come up with a concert in Malaysia soon after its release.
One of the fans even questioned him about the type of girls he likes. JJ answered it shyly with… Nah, stay tuned for our exclusive video on our Youtube channel. It will be uploaded by tonight.
…onto the real show, JJ Lin came up on stage with his latest title song "學不會". His signature dimples and charisma are the thing we would not deny from it. Vocal that melted hundred of fans' hearts on scene. Right after his first live performance, show continued with a simple game session.
5 lucky fans are picked before hand and called up. They are literrally 0 distance with JJ Lin in personal. What they need to do to entitle as winner among the 5? Sing out few verse of JJ Lin's title song and votes are based on the cheer from the public. Below are the lucky fans and on the first image was our winner!
Congratulation to the winner and contestants that walked away with some exclusive goodies handed over by JJ himself personally. Soon after it, JJ did the 'electrifying eye contact' to the fans around. Curious that if any of the fans fainted after it. Hah!
On the second part of the show, JJ Lin brought up his next song "Love U U" on stage. We perhaps it was a special belated Valentine gift (song) for the fans, along with the posters that given out towards fans' direction. Experiencing JJ performing live on stage was something unbelievable with his very solid vocal performance after his years of debut in music industry.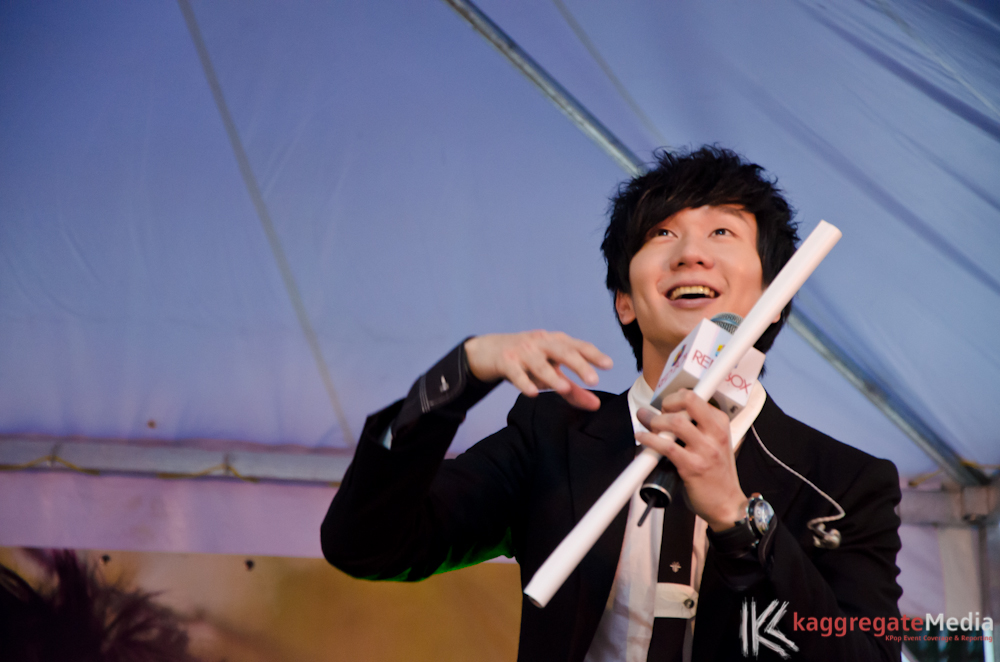 Fans and public are grateful to have JJ to perform one last song as encore with special request. He sang up his throat in "那些你很冒險的夢". This is the song was majorly requested by the fans. JJ took his time and stepped down, came so close to the fans. We had moment of a song duration to enjoy. Thank you JJ for your big heart and wonderful vocal on behalf of the fans.
Event was brought up by Warner Music Malaysia, Red Box & Green Box Karaoke. Venue provided by Low Yat Plaza.
We are wrapping up here. Fret not, we have more photos below and exclusive videos coming up! Do not forget to subscribe to our Youtube channel and follow us on Twitter!