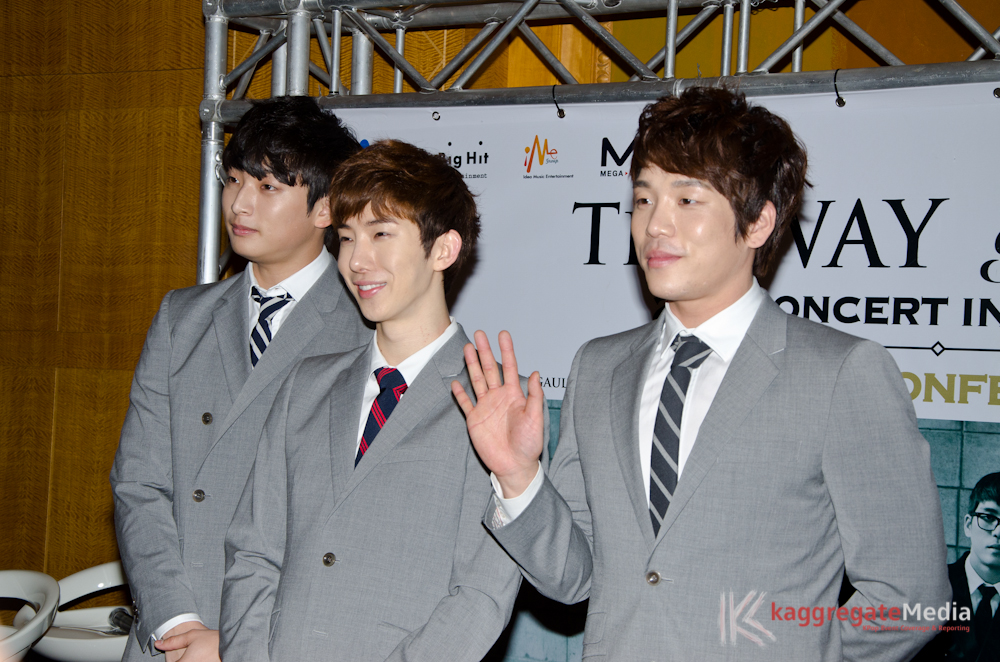 2AM has once again arrived in Malaysia for the second time. Changmin, Jokwon and Jinwoon was on scene with us while Seulong was absent as he had some schedule conflict. Fret not, he will be in the concert later on. The 3 men came up with body of sleek suit to show their side of polite.
"What have you guys prepared for the fans?" question during the Q&A, Changmin held on and encourage fans to attend with "It's a secret. If you are there, you'll see it", answered in English. Besides, Jinwoon hinted he had made up a song with our local songs which he downloaded not long ago. We do look forward to this in the concert.
Jokwon hopes to release his singles and also 2AM's in near 2013 as they are preparing it. Again, Changmin refused to reveal their future concept but like us to witness 2AM's new style ourselves.
When talking about their ideal girl, Jinwoon replied "Someone that like actor Lee Min Jung". Meanwhile, Changmin chose a cute one over a sexy type. Also Jokwon prefer an older woman which is cute that he can rely on.
To conclude their press conference Q&A, they promised they will do their best during the concert. "See you in the concert", Changmin welcomes us with a warming heart.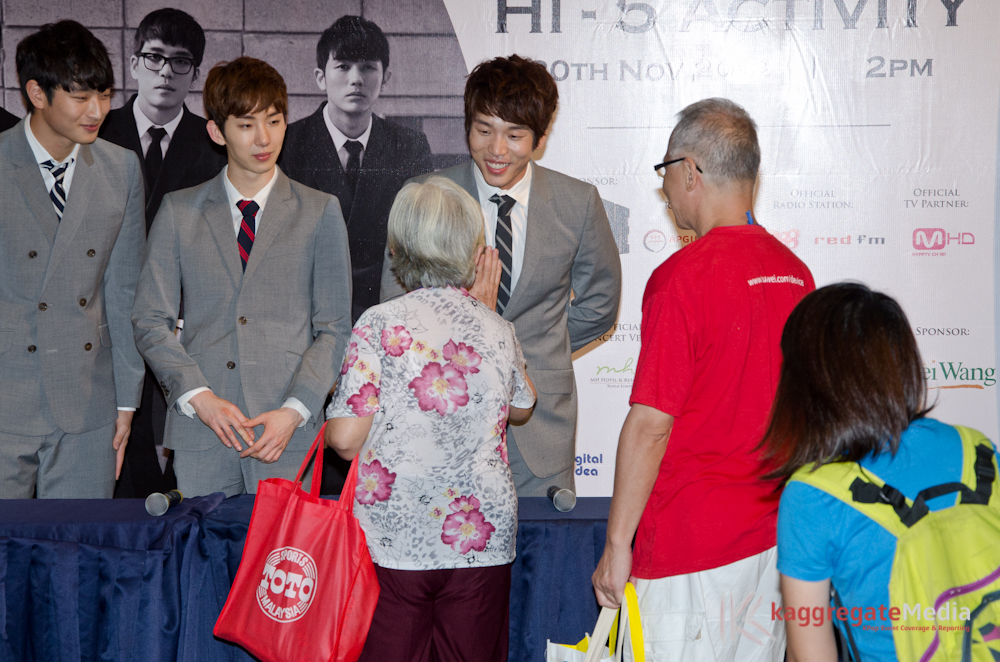 Later on, organizer put up a mini Hi-5 session where fans could physically Hi-5 the members. The Hi-5 session was held at Sungei Wang, at 2PM sharp. The crowd response was totally deafening. No matter old or young, boys or girls, we could see a different range of person lining up to meet their idols.
See you all in the concert with 2AM. More images will be uploaded on our Facebook page. While for HQ images, do let us process our images and we will bring you the best on this post.