U-KISS's former member, Alexander Lee Eusebio has put on a successful showcase in Kuala Lumpur. Recently, he visited in Japan for his showcase while on December 18, he came to Kuala Lumpur, Malaysia to meet beloved Xandarettes.
On that day, he performed "Bad Girl", "情非得已" (Taiwanese Drama Meteor Garden OST), "That Man" (Secret Garden OST), "Oh! Baby" and his title song "I Just" from his latest mini single 'I Just'.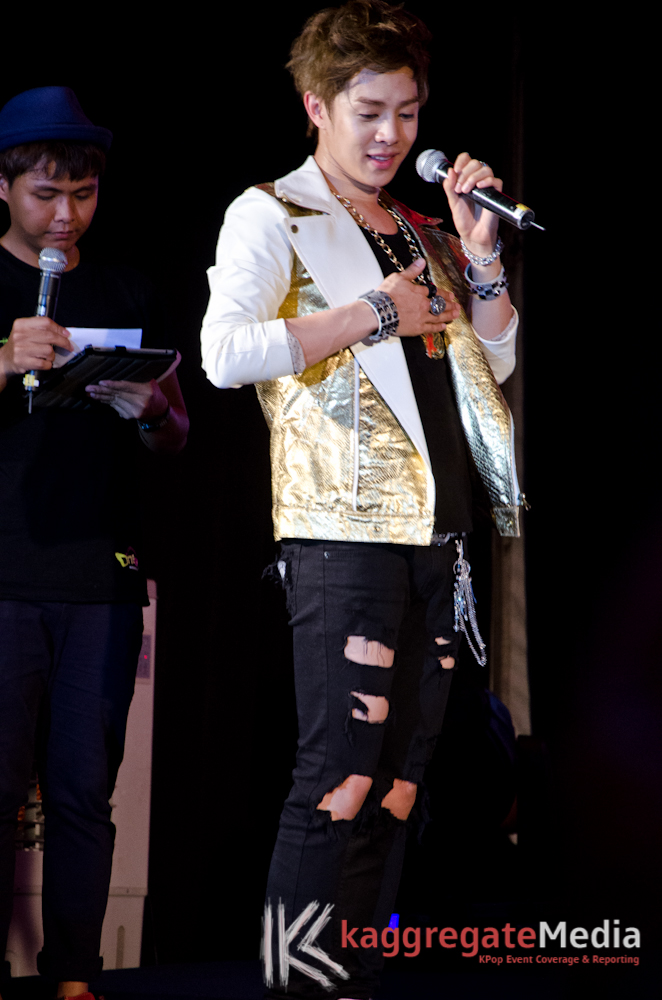 Xander also brought up a special performance featuring LMFAO's "Party Rock Anthem". Curtains to the sides, he started shuffling out with his fellow dancers to the beats of the song. No doubt he made his fans surprised with this.
How would a showcase go without a game session with fans? Organizer, Soya Beanz Productions have thought out out some games for Alexander to interact with his fans better in a way. Lucky winners were able to stood beside Alexander in zero distance. One of the winner got herself a T-shirt autographed by Alexander on the spot. Pretty sure she will be framing up the T-shirt after it!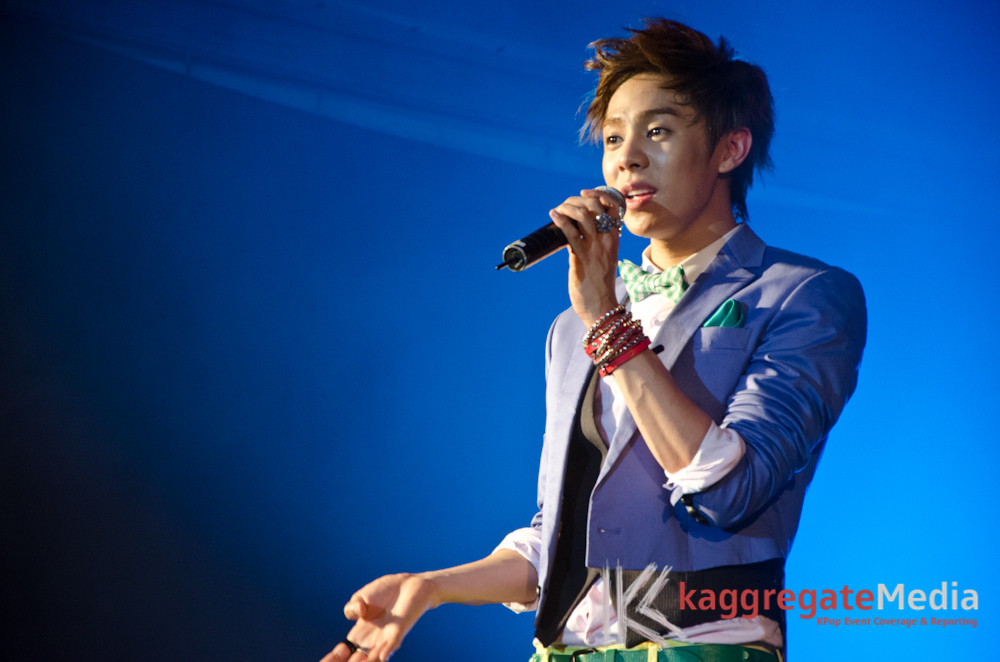 Not to forget, Alexander "I Just" music video was premiered on screen during the showcase. It was exclusively broadcasted for the fans. The music video was simple enough to bring up some "Xander moment" in it. The fans were supportive enough to give a good respond when Xander asked how was the video. Quite a moving moment.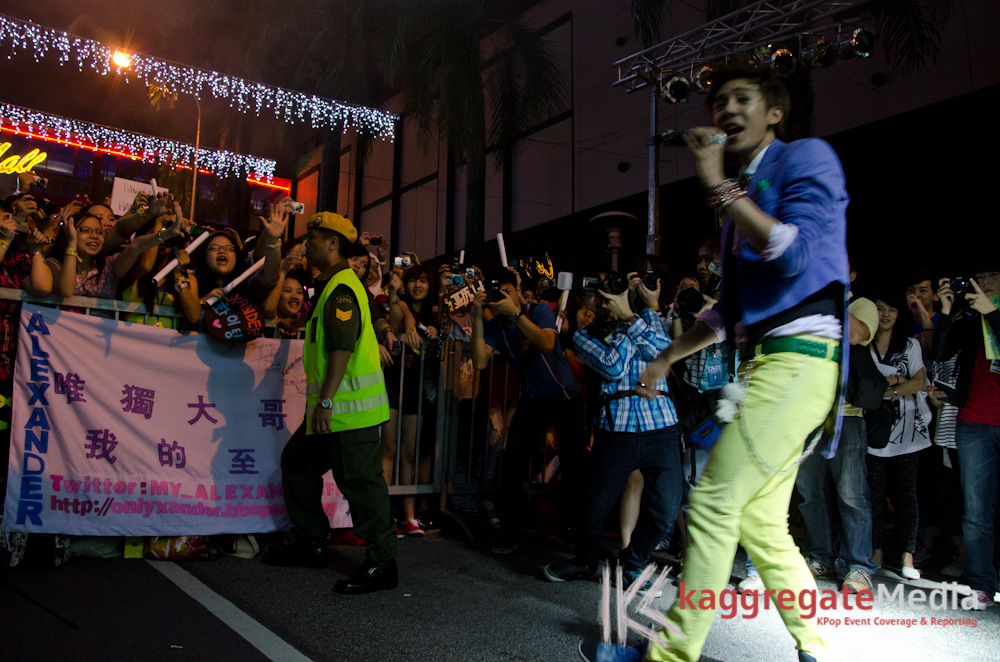 Thing won't stop here. It will only be more crazier as Alexander ran down to the stage and get close to ALL the fans in the front row. Really glad that Xander was sporting enough to get close with his fans without a doubt by walking down carelessly.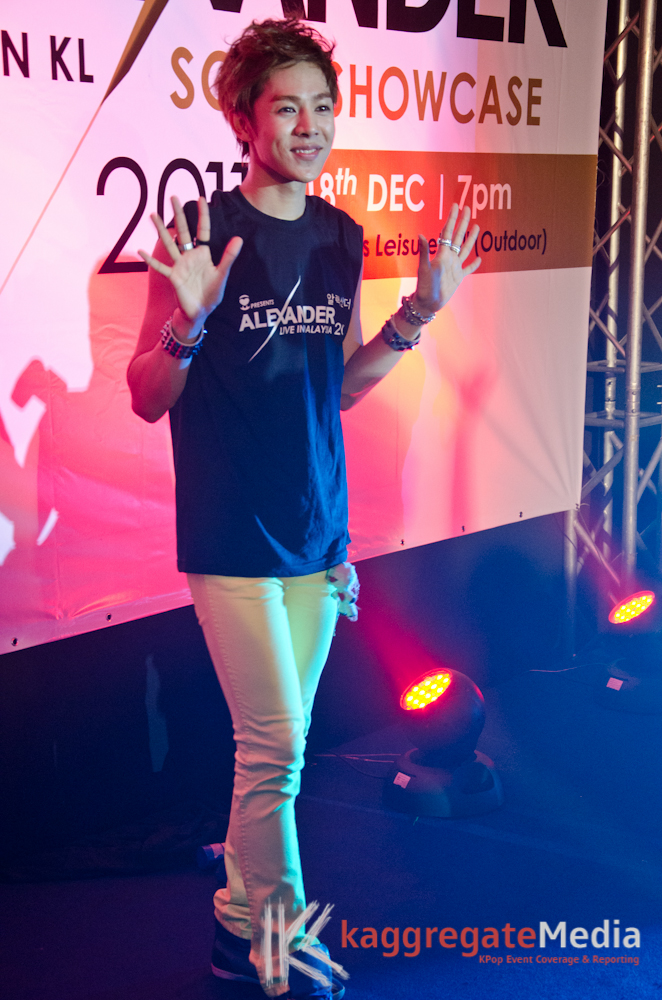 In the end, Alexander signed for all the fans as promised. No promise was broken and the fans were totally satisfied. We do hope he will come to Malaysia to meet his beloved Xanderattes again!
More videos coming up on our Youtube channel – KaggregateVids. Subscribe to us and you will able to enjoy the exclusive performance videos from us. Additionally, more interview questions will be uploaded on the channel also!