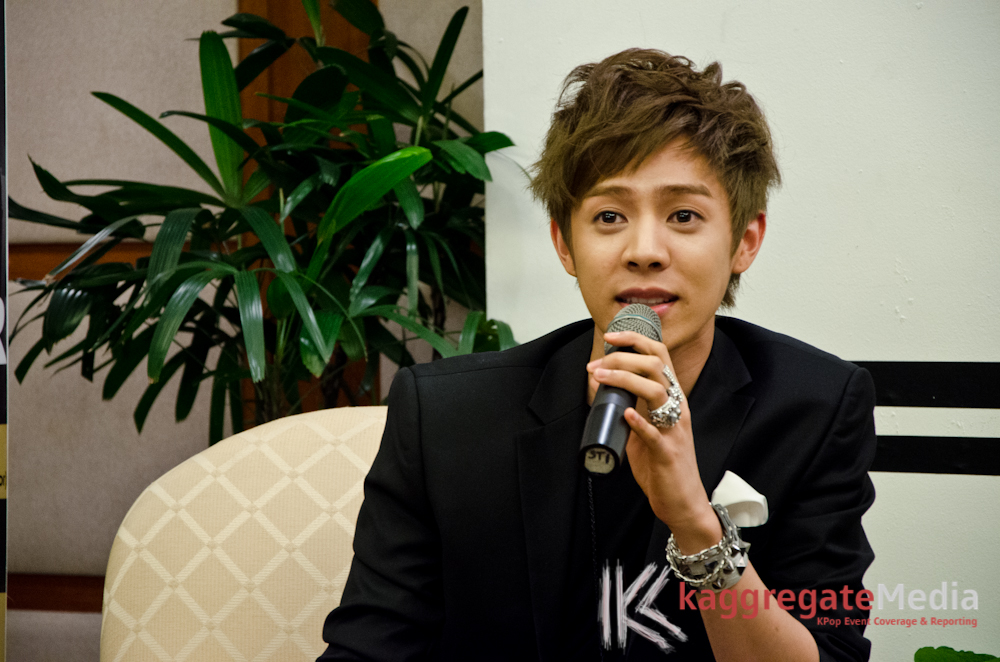 17 December 2011 – One more day, was the big day for Alexander Lee (the former members of U-KISS). Alexander Live in KL Solo Showcase 2011 will held on 18 December, 2011 at Cheras Leisure Mall.
Xander is so grateful for all the Xanderettes and he is practicing hard for this first solo showcase. At the showcase, Xander will be performing five songs. They are his new singles that have not been released yet. So this will be an exclusive event for all Xanderettes. The showcase will also be like a meet-the-fans session with games, photo opportunities and autograph session.
The main organizer, Soya Beanz, in order to help the fans to be close to Alex, had organized various games that would allow all Xanderettes to have a chance of winning a pass to have lunch gathering with Alex. MPLUS, Alexander's management company, had pick up and chose the winners after watching the video dedicated by fans.
Alexander new single mini album
Singer Alexander has received much love and support form fans with "Not Young" and "Man Man Ha Ni" as a former U-KISS member has just released his first solo album, 'I Just'. The digital single album highlights Alexander's cute and lovable appeal, and it is receiving high interest as it is a project he worked on with artists such as M.I.B, San E & Outsider.
The album was co-produced by rookie producing team Rphabet, as wel e.one who helped produce songs for V.O.S, Nassun, Chinese top star Vision Wei, and more. The album will be released in Japanese and English versions and Alexander will be actively promoting his first solo album across the Asian continent.
His title song "I Just" is an R&B track with a Asian-style melody in which Alexander bashfully confesses his love for his young lady friend. The MV for the track was also filmed in both Japanese and English versions and will be released simultaneously in Japan, as well as the rest of Asia. His follow-up track "Oh! Baby" is an upbeat, addictive dance track with a powerful melody paired with a rap that well expresses Alexander's innocent and cute image. Fans will also get a taste of a different side of Alexander with special track "Bad Girl", in which he sings of still longing for the girl that left and hurt him. "Bad Girl" was previously released at a Hong Kong fan meet in August, and Alexander has included it in this album as a way of saying thank you to his fans who have continued to support him to this day. 'I Just' is an album that's sure to warm the hearts of Alexander's fans this cold winter season.
Check out his interview video with us below!
More photos and videos are coming up, stay tuned with us. See you in his Solo Showcase at Cheras Leisure Mall tonight!