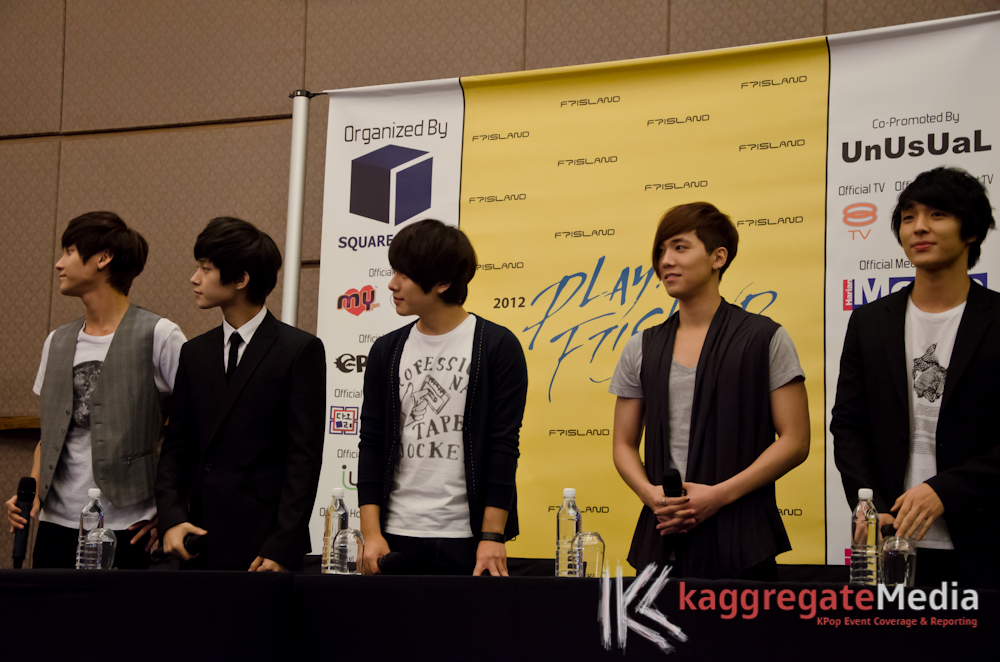 Hooray! FT Island is finally here for their first solo concert in Malaysia. The 5-members band has arrived in Kuala Lumpur few hours ago (approximately 5PM) and they were at Double Tree by Hilton KL for their fan meeting. Hundreds of lucky fans were selected to attend this event private as they are able to see FT Island members up close.
Before the event starts, emcee chose 5 enthusiastic Primadonnas to get up on stage to have a game session. It was really a simple one. Fans were required to sing few lines from the selected songs (Like The Birds, I Hope, and Hello Hello). Everyone performed very well but in the end one must be chosen as winner. Every fans were entitled to receive the same prizes, fair enough.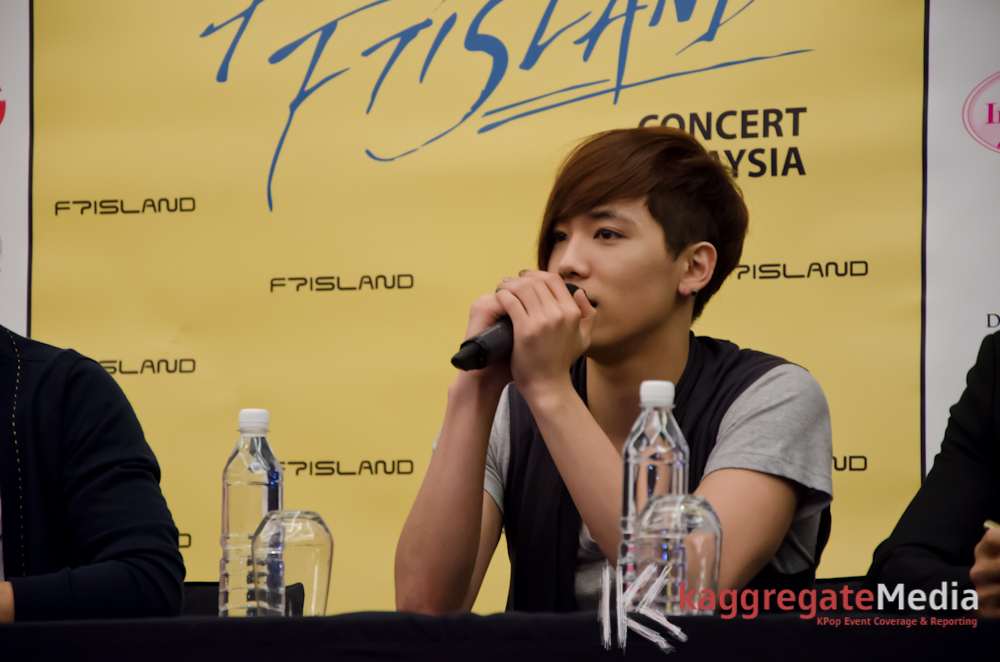 This might be a short moment of fan meeting but fans were able to get an autograph from each members on a poster. From now, I'll let the images speak its story in this fan meeting.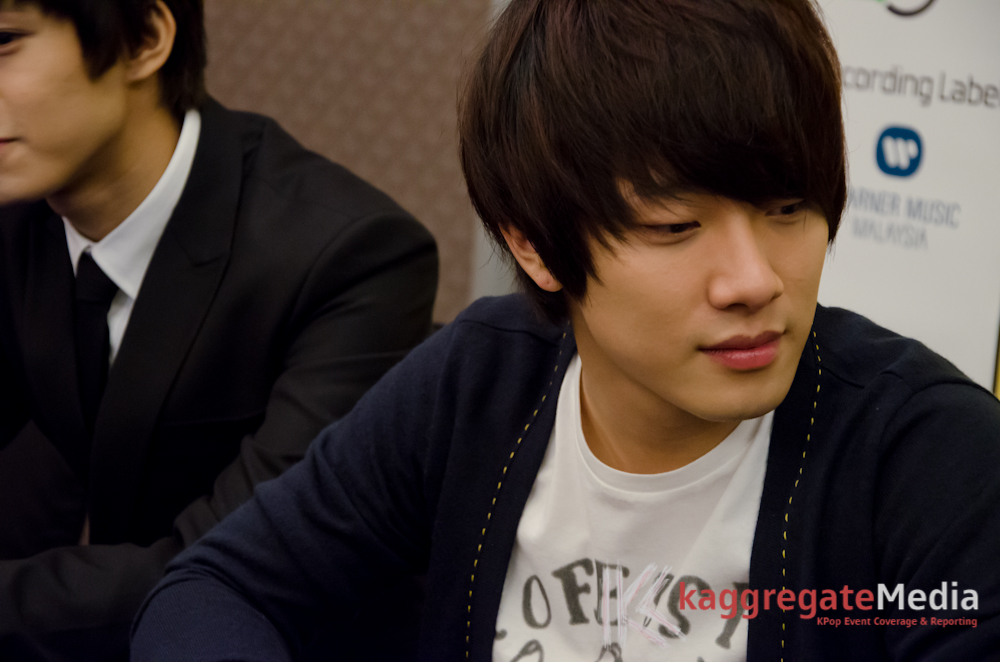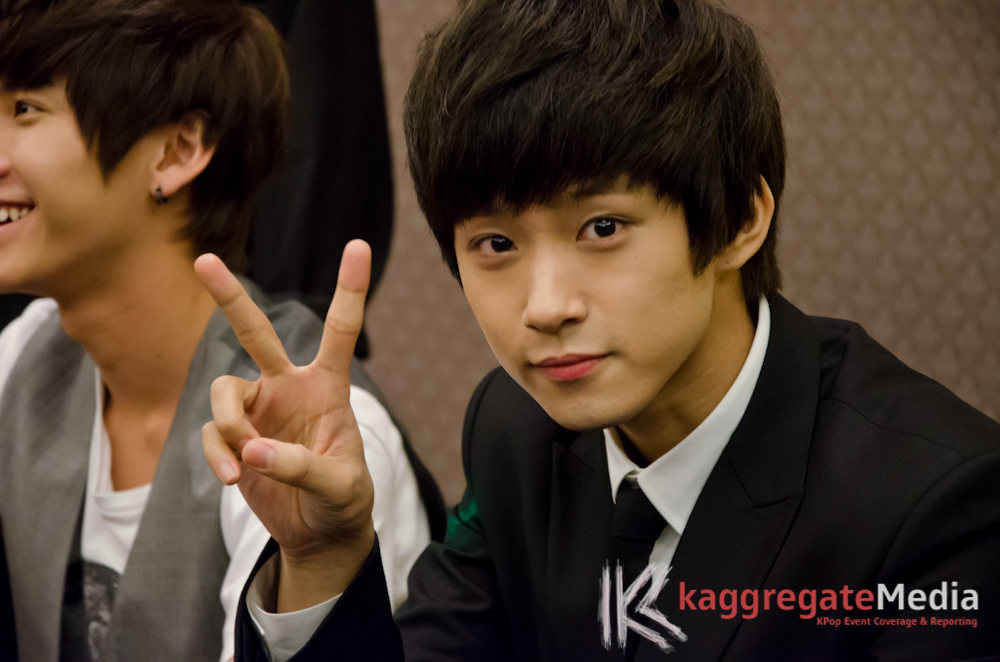 Jae Jin faced me and was showing a peace sign after I called his name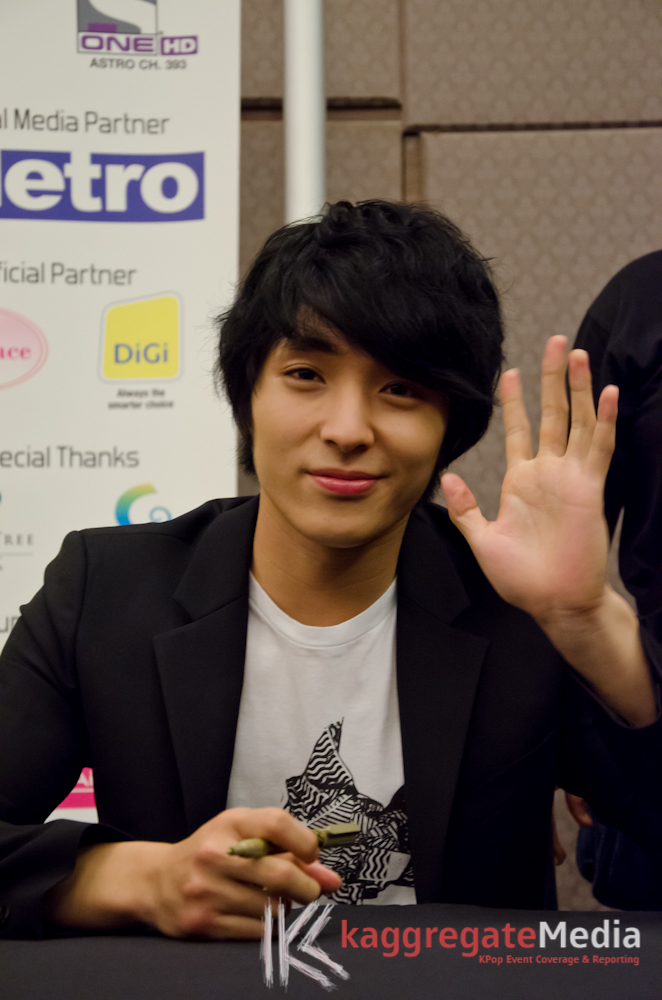 Jong Hoon saying "Hi" to every Kaggregate readers!
During the autograph session, Seung Hyun was repeating Terima Kasih (meaning Thank You in Malay) to the fans one by one. Members even shook the fans' hands to show their appreciation with their full support.
We were able to spot two little young Primadonnas with their mother came to support FT Island with fan-shirts on them. FT Island members must be grateful and find them cute enough to attend their fan meeting.
Stay tuned for more coverage in FT Island Press Conference and concert live in Stadium Negara.
More photos below.