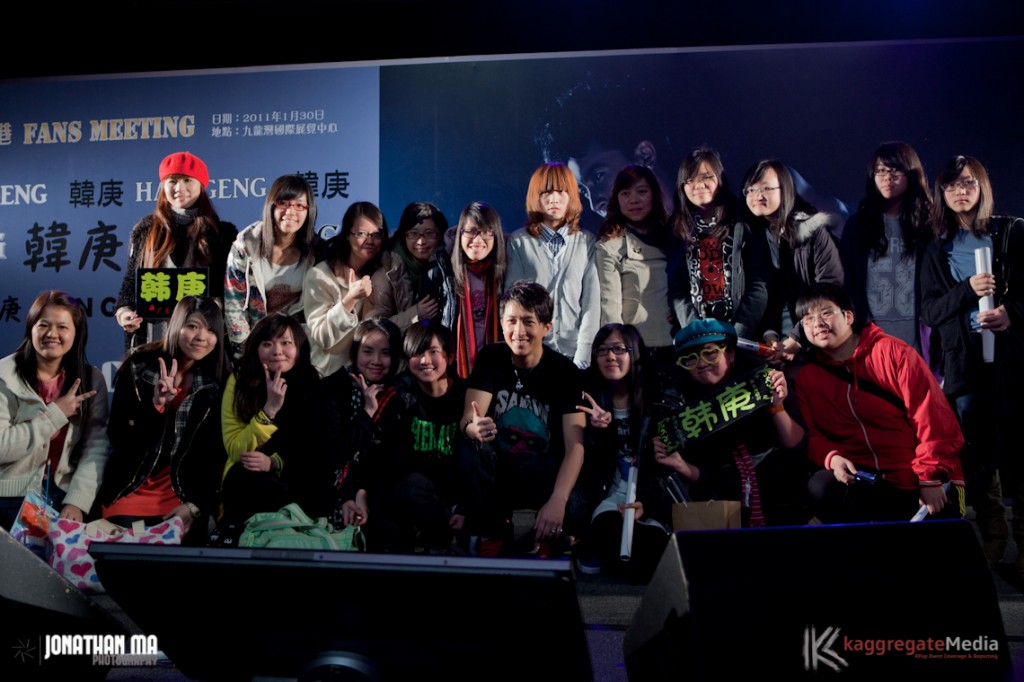 Ample Hope Entertainment organized Han Geng's first fan meeting in Hong Kong on January 30th, 2011. This is also his last stop of his Asia tour.
During the event, Han Geng performed 5 songs in total, one of them being "愛的翅膀 (Wings of Love)", which was composed fully by fans. He also brought a special new performance for his Hong Kong fans — "My Logo" and "飛蛾撲火" to thank his fans for their support.
Han Geng also played a lot of games with lucky fans for them to win prizes, and to be on stage with himself. One of the games were for the fans to "propose" and pour their feelings to Han Geng, and he will choose the one he feels is the best. One of the fans sang a song for him while grabbing his hands, and won something of Han Geng's — his watch. Other than games, fans that flew in from around Asia to pre-celebrate his February 9th birthday. As Han Geng has always been a charitable person, he hopes that his fans don't spend money buying birthday presents for him. Instead, doing more community service is the best birthday present for him.
Hong Kong fans participated in Hong Kong Community Chest's "Walks for Millions", and got the donation amount on a big check. These fans then presented it to him during the fan meeting, to portray their love for him. Other fans from Taiwan, Mainland and Thailand also had donations and presents for him. Other than that, his good friend, 吳尊 (Wuzun) recorded a video for him to give him his blessings.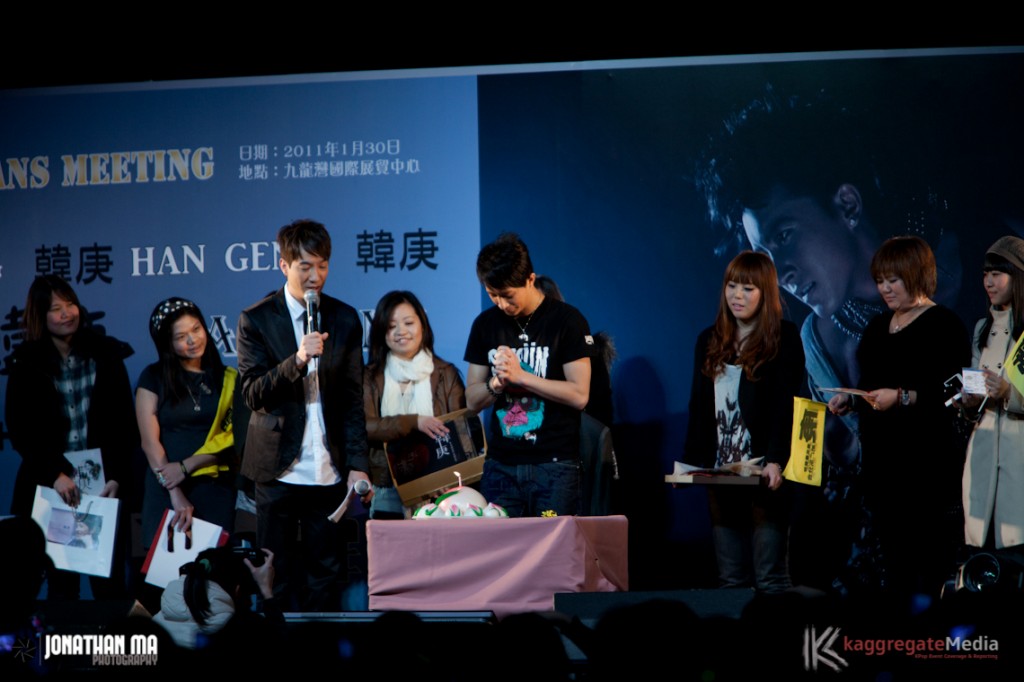 After the fan meeting, some lucky fans were able to have close group photos that brings this event to a perfect ending.