An overall coverage and brief look on the agenda of "oneFM THE ONE Concert" which held at Boulevard Strip, Plaza Low Yat. Artistes lineup included A Pink & B1A4 from Korea, MP 魔幻力量, 韦礼安, 邓福如 and many more.
Show opened by the group of oneFM deejays by dancing to medley of Wonder Girls' "Like This", LMFAO "Party Rock Anthem" and known to the world, Psy "Gangnam Style". Signature horse riding choreography was expected to be in and it was impressive enough to have another big group of 'flashmobbers' with them.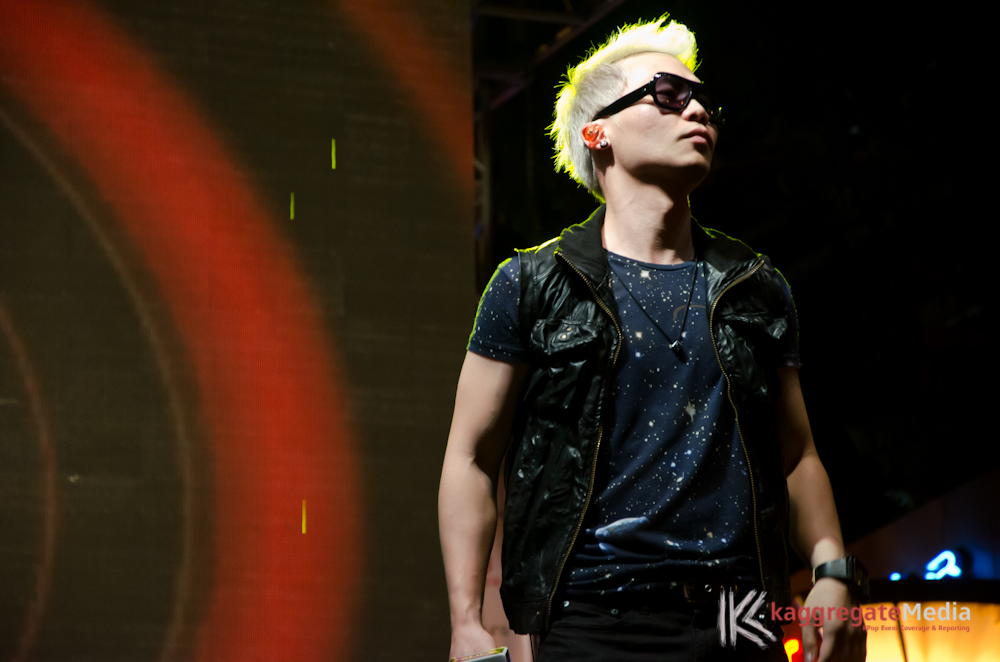 The first artiste to come up was MP 魔幻力量, a Taiwanese band which put quite a remarkable start up. Songs that played was totally familiar to most of the crowd. No stranger at all. Their rock & roll genre heat up the venue instantly. The band also brought up their new title "射手" on stage. An explosive 'arrow shooting' choreograph performed by the vocal duo.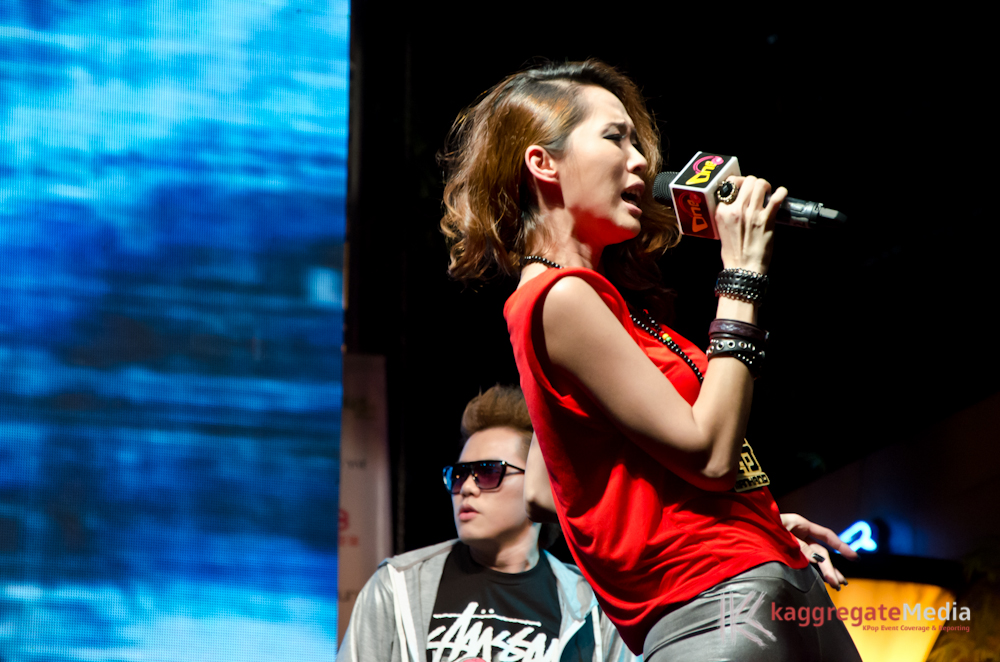 Soon ManHanD and dayDream came out, they also formed as a collaboration team called MansDream. Performed a stretch of their famous titles into a medley, like "Sillydream", "慢行". Even though the performances wasn't that long, it was still good enough to leave a mark on us.
Korean charming girl group, A Pink finally came up. The members – Chorong, Bomi, Eunji, Namjoo, Naeun, Yookyung and Hayoung started off with "Bubibu", followed by "Mollayo" and "Hush Hush". It definitely wasn't satisfying enough for them to perform 3 songs, but the moment was cherish by all the Pink Pandas that chanted loud for them.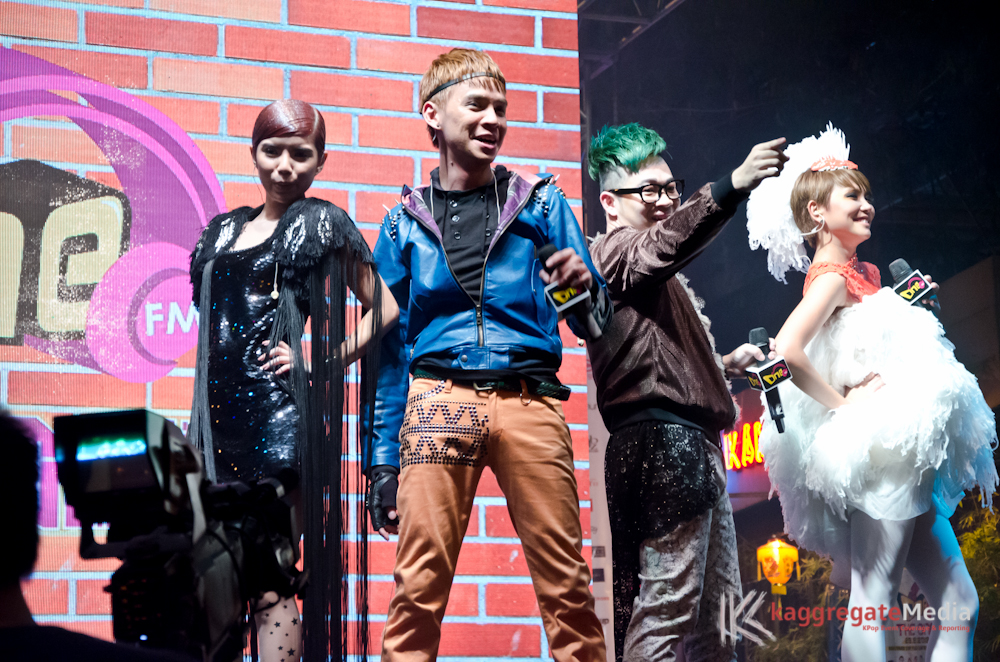 Concert moved on smoothly. Orange and Da Monster joint hand, with lot of titles and covered 五月天 "离开地球表面" and Black Eye Peas "I Got The Feeling". Strong hip-hop trio with solo, it might be the perfect team in local compound.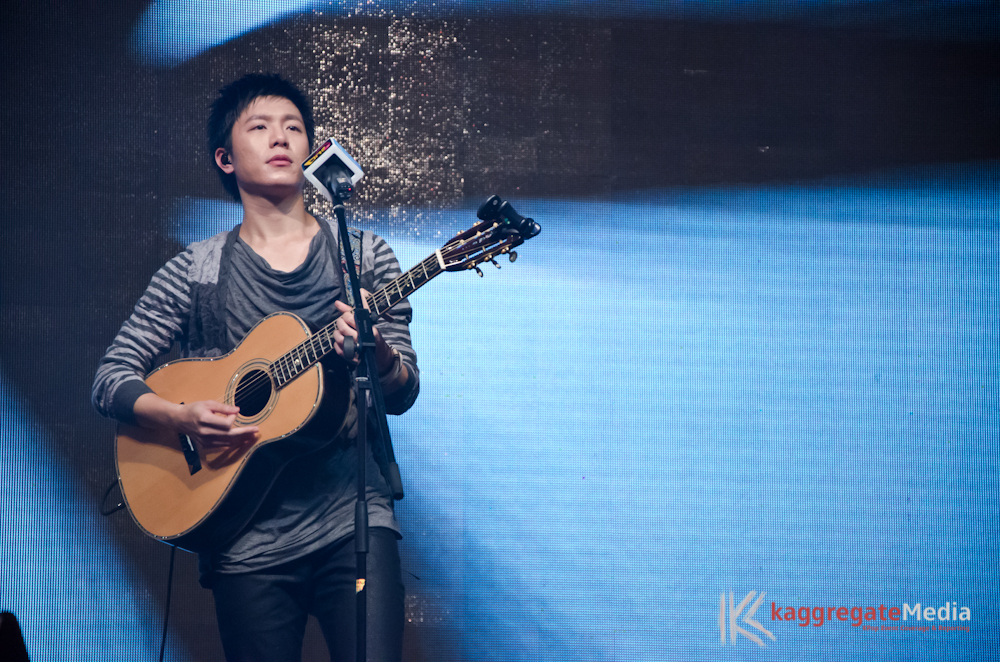 韦礼安, also one of the highlight of the night. Crowd sang along with him. He even did a special performance that invited a girl onto the stage with him. Like a song to propose to loved one. James Blunt "You're Beautiful" also being covered, splendid one.
'If you ever leave me, baby,
Leave some morphine at my door'
Yes, it was Bruno Mars "It Will Rain" covered by the following artistes 林国伟 & 蔡忆雯. They seems quite to be a sweet couple together on stage. Before they end another cover of Taylor Swift "Two Is Better Than One", 林国伟 did a surprise kiss on 蔡忆雯 cheek. Total surprise to the audiences.
2AM in Malaysia? I thought so. The choir team of 启智华小 performed a short verse of "I Believe I Can Fly", 4 men stood forward and they were Seven, Victor, Zac and Tedd who came up with several covers like 2AM, BIGBANG and many more.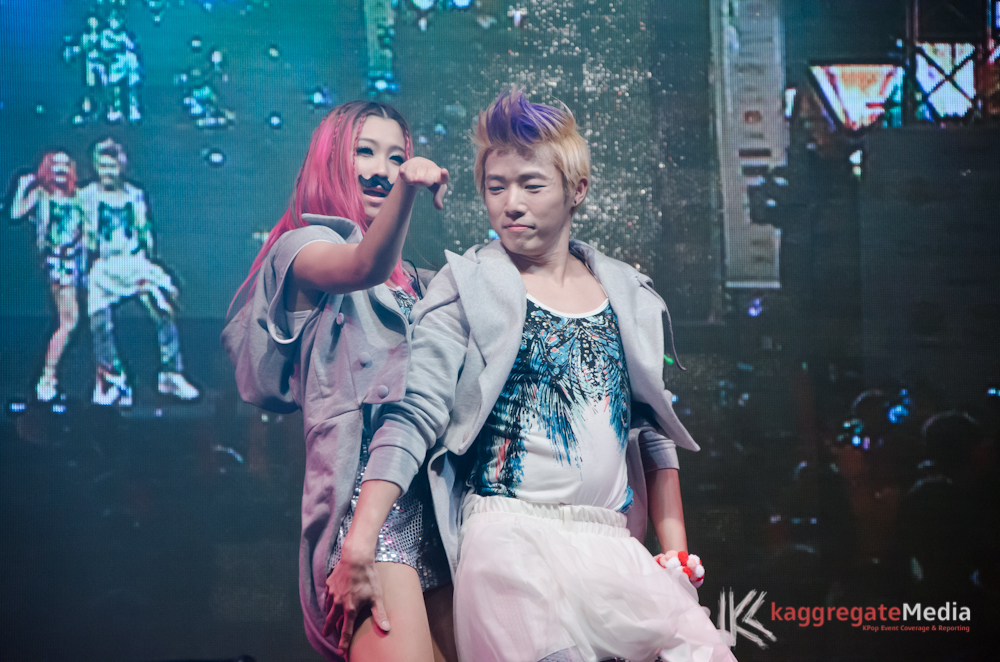 Then, GINA blasted off with Wonder Girls "Nobody" alongside with 4 little cute girls. Continuing with a very unique way of Trouble Maker's "Trouble Maker" where the gender roles switched. Closing off their stage performance with Super Junior sub-unit "Oppa Oppa".
Oh that cute lady. Yes, she is 邓福如 AFU. Her "一点点喜欢" caught everyone's attention where it couldn't be unknown to people. Her appearance, totally adorable as for height as well. "Just The Way You Are" also been covered by her. Moving on, 2 sexy ladies Wincci and Cindy took the stage and practically fired it up. It was so hot which words can't simply describe. Henley was in with "Umbrella". Instead of getting shelter, Henley's inner shirt tore off by both ladies and showing his buffed body.
Last but not least, main highlight, all the way from Korea, we have B1A4 as the last performer. Total of 3 songs being performed and they were "Beautiful Target", "Baby I Am Sorry" and "Baby Good Night" in this order. Members Baro, Sandeul, CNU, Jinyoung and Gong Chan came out full of charisma.
Show ended by 11:20. oneFM THE ONE Concert officially made them one of the most happening radio station by inviting the international artistes.
If you like to have more images of A Pink or B1A4, stay close with our Facebook page or we may put up an individual post on site. Till then.