August 9, Kuala Lumpur – NewPro-Star held a press conference regarding they have signed 16 TV/Movie artistes under their management. The objective was to expose the local (Malaysia) entertainment industry in this matter. No doubt, Malaysia has potential with the experienced artistes that been in this industry for over 8 years and some over 40 years. Nostalgic, that those familiar artistes surfaced again to give their best with NewPro-Star.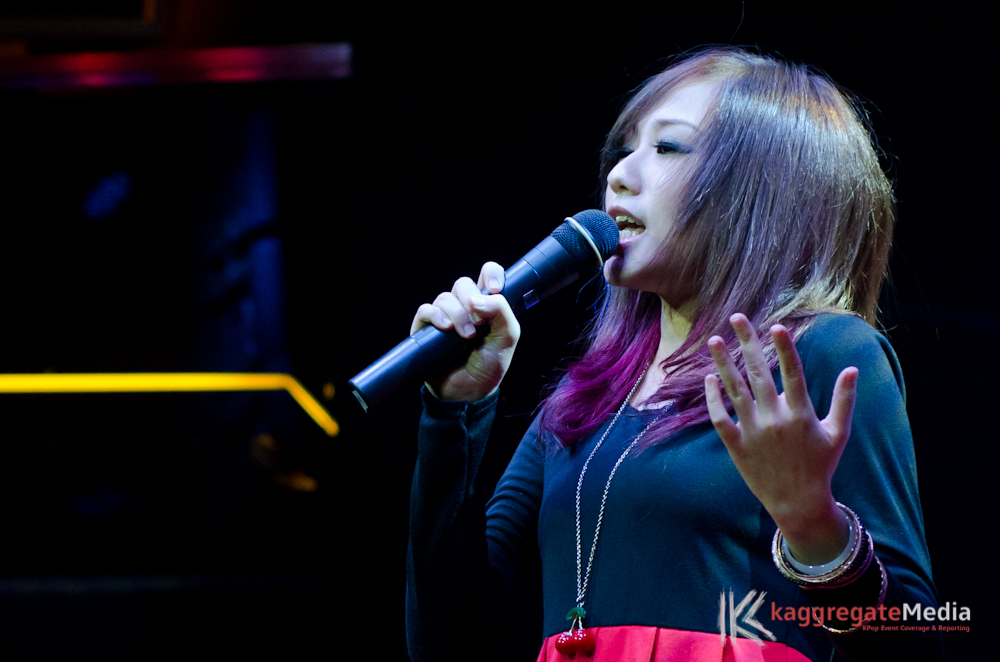 As an opening, NewPro-Star presented their talented PopStar 2011 finalist, Boey with the high pitch "小小鸟". It definitely persuaded us to mark her with a powerful vocal.
As for the day, we have 吴维彬 as our host/emcee. Followed by Ms Angela 陈美娥, director cum executive producer of NewPro-Star with her speech. As NewPro-Star director, she didn't want to have typical enrollment but giving out appreciation tokens to welcome the 16 artistes. "This also an encouragement for the artistes", she added. Also, appreciation tokens made out of beautiful clear crystal.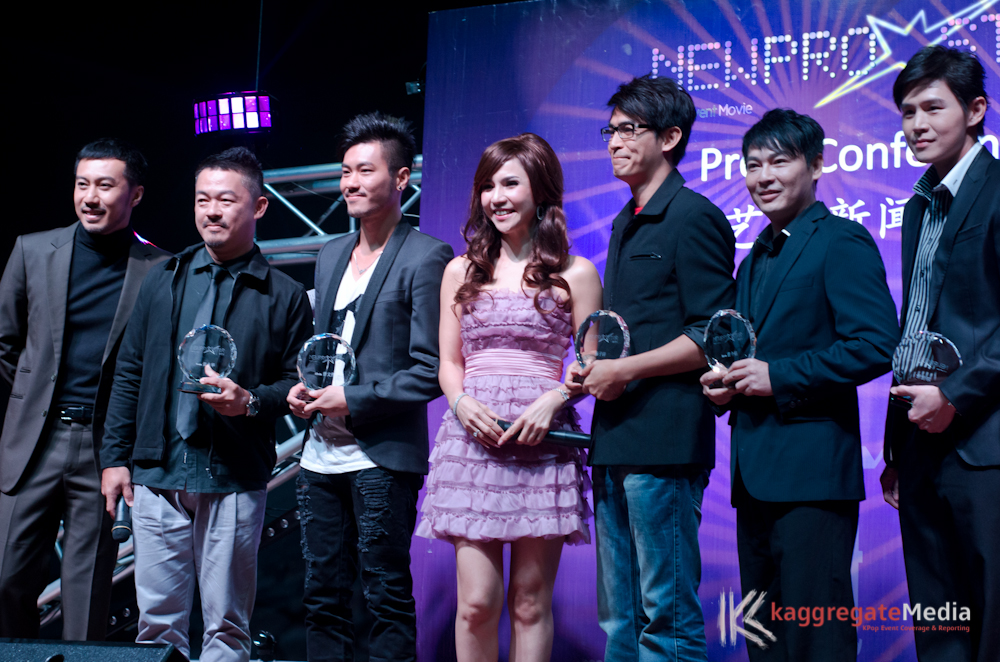 (From left) 吴维彬, 张永华, Elvis 曾文伟, Angela 陈美娥, 蔡子洋, Ken 曹今铭, 陈俊铨

(From left) Jacky 甘家旗, 吕爱琼, Susan 梁书造, 陈沛江, 温绍平.

(From left) 叶清芳, Lissa 余丽莎, 傅志坚, 王骏.
A brief name list that all the 16 new artistes in no particular order –
1. Lissa 余丽莎
2. 吴金英
3. 吕爱琼/Loo Aye Keng
4. Susan 梁书造
5. Ken 曹今铭
6. Elvis 曾文伟
7. 王骏
8. 吴维彬
9. 陈俊铨
10. 张永华
11. Jacky 甘家旗
12. 陳沛江
13. 付志坚
14. 叶清方
15. 蔡子洋
16. 温绍平
Full attendance (according to the list above) exception for 吴金英 that unable to attend the press conference. 王骏 also mentioned "No budget, what for?", expressing his rejection to low/no budget films invitation.
Additionally, Jacky 甘家旗 gave us a taste of his vocal with Jacky (same nickname) Cheung "我应该".
Continue with Susan 梁书造, she came out with a simple dark dress and with an appearance of close-to-whole grayish white hair. From the look it may thought as dye but she told that it was natural. This hair color given her a stronger and solid image which emcee and Ms Angela insisted.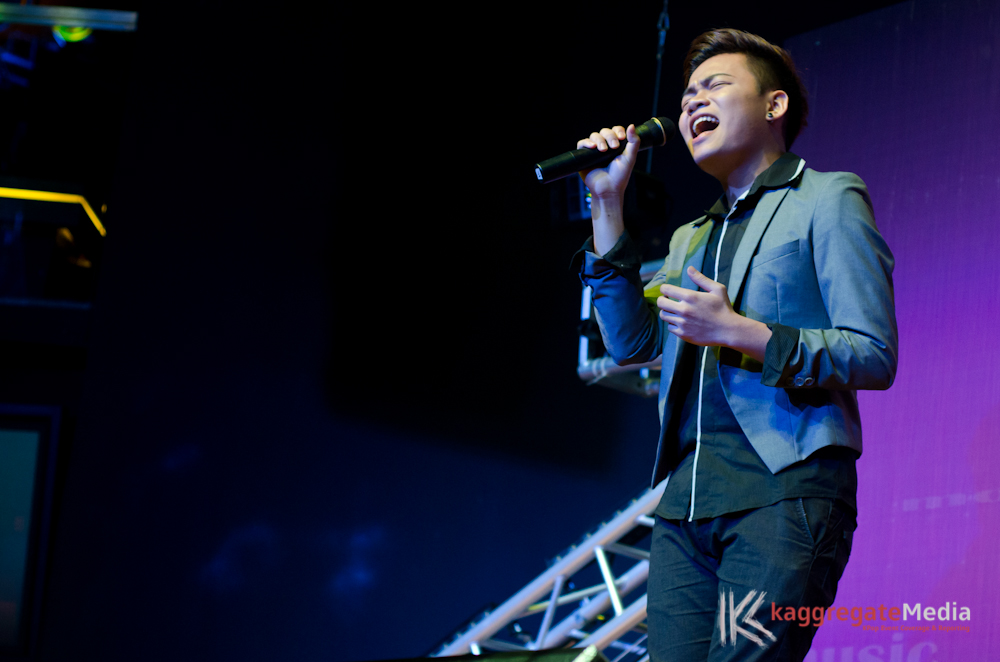 Besides, on stage we have both talented singer under NewPro-Star performed "新不了情" and "Edge of Glory" by Jesper and Virus respectively during the short intermission.
After the main event has finished, Kaggregate have been given an opportunity to interview the artistes. We didn't specifically chose but we had an artiste that filled 18 years of experience, Ken 曹今铭 with us.
What do you look forward with NewProStar?
Ken: I hope that local entertainment industry will be more developed than before with others artistes and NewProStar through this opportunity.
Any upcoming plans for your appearance?
Ken: An upcoming film for Lunar New Year. Also I came back from oversea not long ago, I ready to give my time to NewPro-Star to put me in any upcoming plans now.
Which artiste you like to collaborate with?
Ken: Every local artistes are great, but it will be fun to have all the friends (other 15 artistes) together in NewProStar.
This line will conclude this post. Lastly, support our local (Malaysia) films and dramas, potential within them will never fade as they continue to work hard.