February 14th, that's Valentine's Day 2012. On February 11th, Taiwan famous music producer Ji-Pang Wang personally lead a professionals' team of people in music, production and band from Taiwan to Malaysia together to create the first solo large live concert of the Bossa nove jazz pop singer Olivia Ong from Singapore in Southeast Asia.
The concert named "Are U Ready for Love?" meaning is that hoping everyone ready for Love, and to achieve their dream of love. This concert in Malaysia is Olivia's very first concert in Southeast Asia after her concert in Taiwan which received good feedback, so the organizers and record companies are highly priorities and looking forward to this large scale concert that are well prepared form music to the stage design, lighting and sounds effects which are from Taiwan to make sure it is bound to be perfect. In season of love, we hope that the audiences can feel the sweet and warm Valentine's Day atmosphere through Olivia's voice.
In addition, the Pop Star 2011 singing champion and second runner-up winner – Jerome Scott Ding and Virus Ngu, will jointly serve as opening guest performers.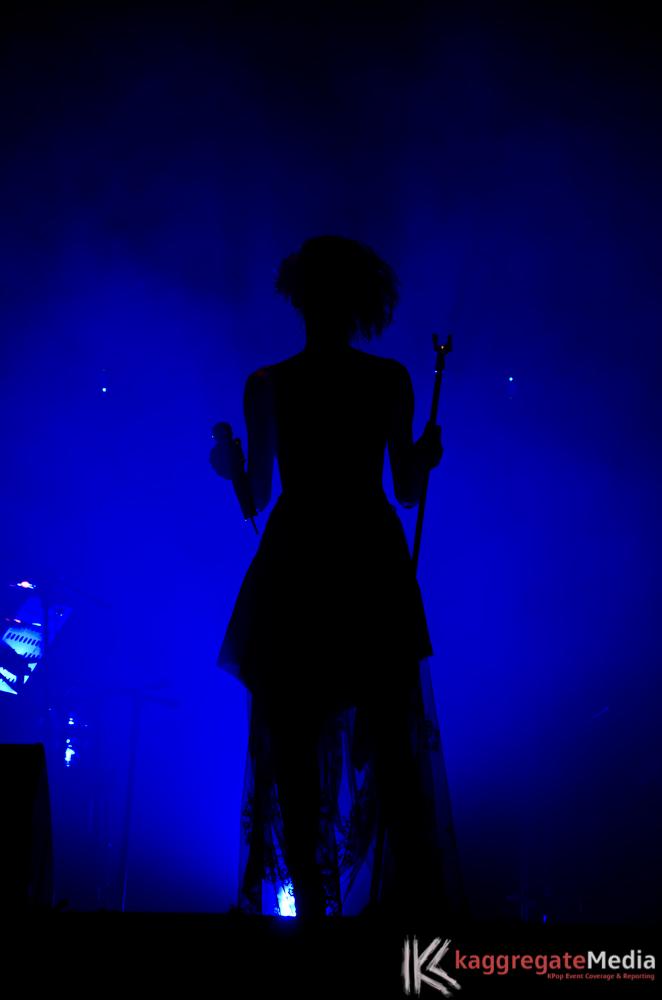 The first we stepped in to the hall and noticed most of the audiences were in pair with their beloved partners even before the doorstep. It was really sweet to see the couples celebrating their moment with Olivia Ong in Kuala Lumpur.
The show started of with Olivia's latest album 'Romance' title song named "A Love Theme". It begun with slow phase and followed by a slightly faster beat in this song. It was definitely a song for the couple to start and continue loving each other.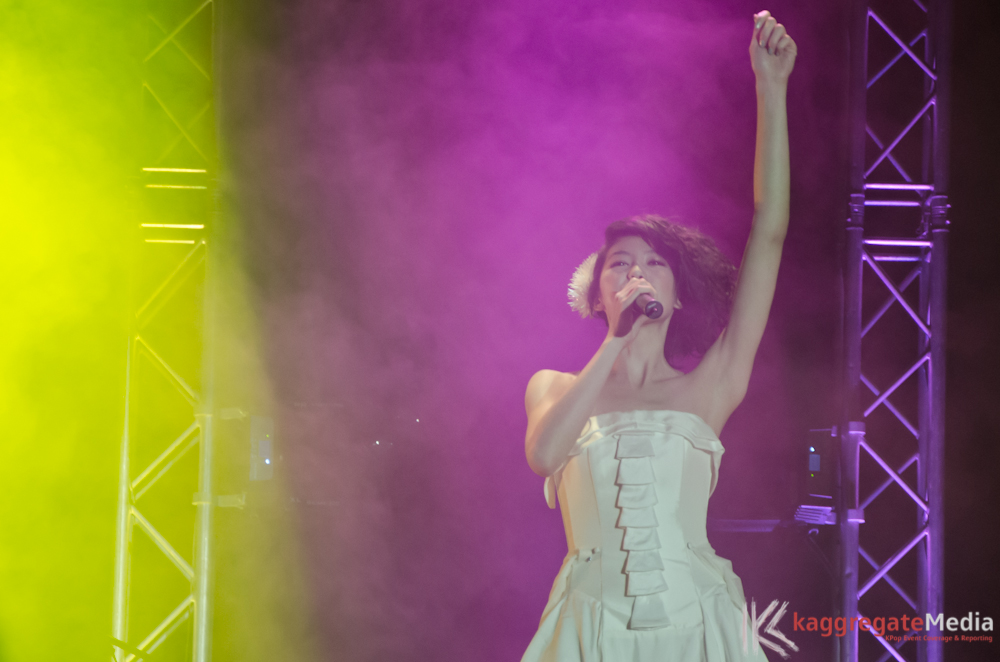 Olivia performed most of the songs from her 'Romance' album such as "Ready For Love", "Sing", "邊走邊看邊想", and plenty more. In case you didn't know, Olivia sang a song for a drama called "Little Nyonya" in Singapore and that's the song included on the performing list "如燕". Besides these, She even did covers for Bee Gees' "I Started A Joke", Righteous Brothers' "Unchained Melody", 邓丽君's "天涯歌女", 張雨生's "妹妹晚安" to name a few.
She mentioned the songs and singers moved her, and gave her great inspiration in music industry. Therefore she decided to performed to the loving couples in the hall that day. Other than album songs and covers, Olivia strummed a song with an acoustic guitar on stage while performing "生活".
During encore, original soundtrack of「真愛挑日子」"海枯石爛" together with "Let It Rain" were performed too. Olivia thankfully introduced the band and crews from front stage and back stage, also the organizer and sponsors. As in ending, we able to witness all the couples together stood up, applaud while Olivia and her band members greeted thank you and goodbye.
Olivia Ong "Are U Ready for Love?" Valentine Live in Malaysia is proudly presented by U-Mobile, organized by New Pro-Star Sdn Bhd and co-organized by PMP Entertainment (M) Sdn Bhd. We like to specially thanks to New Pro-Star for the invitation in a last minute matter.
Performance videos will be uploaded soon on our Youtube channel. Be sure to subscribe, follow us on Twitter, and stay with us on our Facebook page.