A night filled with Lee, it was Seung Gi that arrived in Malaysia giving the Malaysian Airens the next solo act in Malaysia. On the night of November 2, Seung Gi dated almost every Airens at a considering vase place, Kenanga Wholesale City. Proudly organized by Jazzy Group.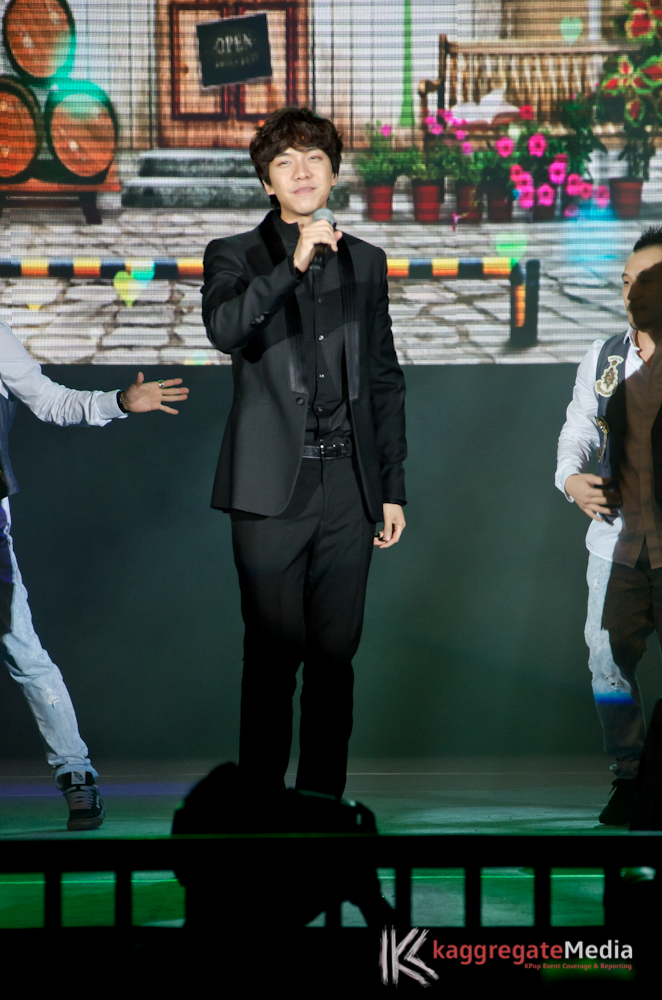 Lee Seung Gi stood out at the first moment and got all the audiences chanting for him. It wasn't the atmosphere we got as it was kinda calm before the show starts unlike other. His charisma and almost his every parts got our attention fully. Not to mention, his dimples and smile. "Age of Love" was the first on the list. He waved, smiled and just stay like a 'Seung Gi'. The star himself also did a 90 degree bow showing his gratitude towards his lovely and supportive fans just after the first performance.
If we thought of just only a small showcase, Seung Gi did more than enough specially for the fans. Game session, it is. Not one but few that not normally seen in such Korean showcases in Malaysia. There are dancing, singing and also bicycle riding(?), can you believe it? Just to elaborate a little (not to overhype the readers) – singing, simple lyrics continuing to prove your knowledge of Seung Gi's songs; dancing, follow him and you'll be rewarded; bicycle riding, a retake from his "Brilliant Legacy". To even show his best fanservice, every single one that was on the stage got a big and warm hug from him.
2 short VCRs prepared by fans showed on the big screen. One about their favourite scenes from few of the dramas he casted, another showing Lee Seung Gi, just him and his all. A little break needed but it didn't stop.
Showcase continued with a 'mini-concert' by Lee Seung Gi. A list of songs he performed which are "Aren't We Friends", "Will You Marry Me?", "Smile Boy", and "Let's Go On A Vacation". It was a semi-wrap. Show seldom ends like that without encore. 2 encore songs "Because You're My Girl" and "Slave" formally ended his first showcase in Malaysia. An hour and more showcase ended quick swiftly but yet got a remarkable 'stamp imprinted' on everyone.
We do have a bonus video coming up that kindly highlighted throughout the showcase