Korean acapella group, Red Soul recently concluded their first ever visit to Malaysia to promote their latest album 'Stay'. The group's highly anticipated promotional tour kicked off on 12th April 2012 with various activities such as media listening parties, showcases, Album signing session and also TV & radio appearances. Taking place over three days in Kuala Lumpur and Kota Kinabalu,Red Soul's visit concluded on 15th April 2012, drawing more than 1000 attendees in total.
Performing the tracks off their album 'Stay' such a 'I Will Be Your Knight', 'The Man Who Loves One Woman' and 'Ting', the group consisting of members Lee Hanulyi (26), Hwang Tae Ik (24), Kim KiHyun (24), Jun Tae Ik (24) and Kang In Chang (23) also perform covers of popular pop songs such as Big Bang's 'Blue/ Fantastic Baby Medley', 'I'll Make Love To You' and '2011 Kpop Hits' with brand new arrangement for a whole new sound; impressing fans new and old with their amazing talents. To make it more exciting, Red Soul also created different styles of performance concept to highlight their versatility and performing 'colors'. In Kuala Lumpur, the concept was 'Intimate' with the boys being charming and romantic towards their fans. While in Kota Kinabalu, Sabah the concept was 'Nolza' (Let's Play in Korean) in which they were rocking it all out, dancing and generally parties with the crowd.
Red Soul members has revealed that they will now be focusing on the release of their upcoming single in June and their upcoming change of direction into a 'Harmonic Vocal R&B Group' to show more of their colors and talents other than just being known as an 'acapella' group.
A representative from M.E Malaysia expressed "This first visit to Malaysia was meant to show the fans and public what Red Soul is capable of. Through this, we hope that they will gain more fans that will be passionate and supportive towards their upcoming endeavors".
Red Soul has been active in various music festivals and competitions in Korea. They gained mass appeal after being featured twice in Korea's famous variety show Star King which immediately propelled them to massive popularity. They mainly perform for niche classier clients in Korea due to their genre and have strong viral based international fans. Red Soul is well known for their eclectic and fresh acapella uptake on famous contemporary music. To know more about Red Soul, check out their official facebook at 'music.redsoul' and via twitter 'Vocal_RedSoul'.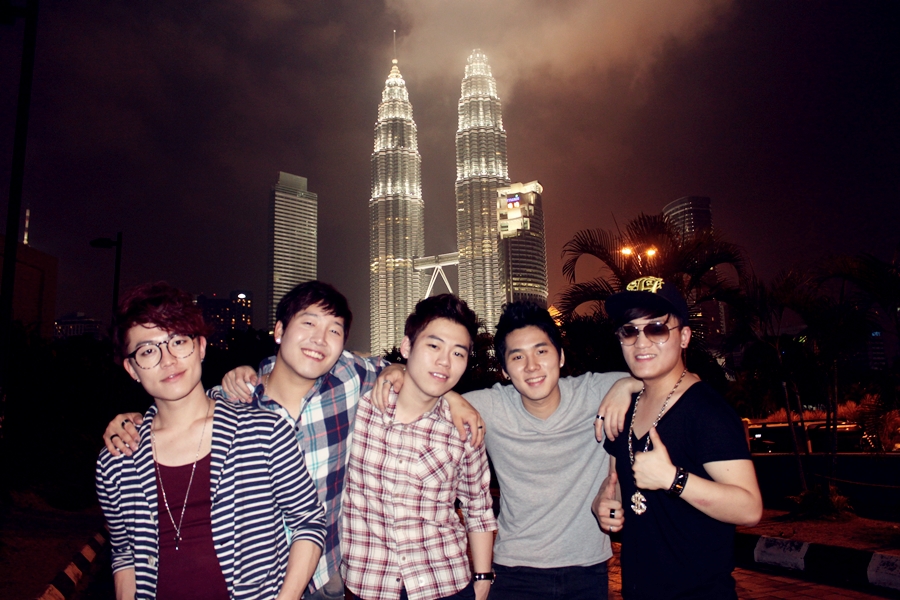 Article & photos provided by Inspire.ME
We are sorry that we couldn't manage to attend this event and provide more specific medias to all our readers. Sincerely apologize on behalf of Kaggregate Media to our lovely readers and supporters, Alex.