First day of The 27th Golden Disk Awards has ended. Here are the little coverage on day 1. We have total of 10 artists walked on the red carpet, more than 10 on stage that have performed in front of a big crowd. Artists that have ran across the red carpet including Juniel, CNBLUE, FT Island, BtoB, B1A4, 4MINUTE, KARA, B2ST, SHINee and Super Junior. More to come on day 2, stay tuned.
As for the main event, we had splendid performances. Opening by both MC of the day – Yonghwa of CNBLUE and Nicole of KARA. With Nicole's fluent English, we were able to understand with the translation from her.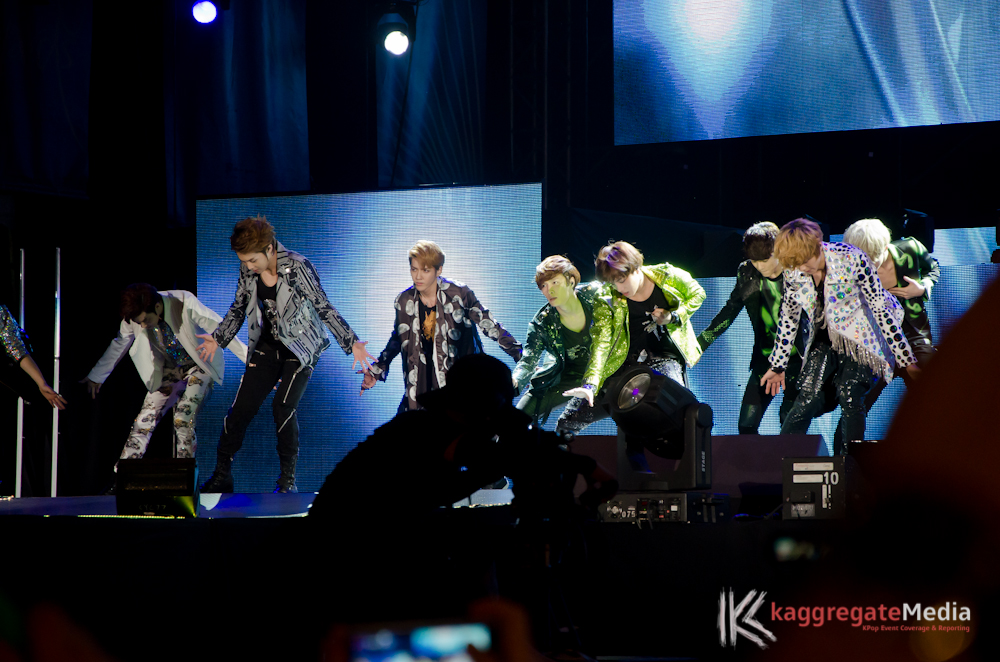 Bands like INFINITE, B1A4 and BtoB gave in their energy dance choreography. Another remarkable one was EXO M and K's joint performances. Explosive and filled with no disappointment but excitement. Other than the bands, solo artist from FNC Entertainment – Juniel had her first live appearance in Kuala Lumpur. Jonghyun of CNBLUE came out for a two-song collaboration also.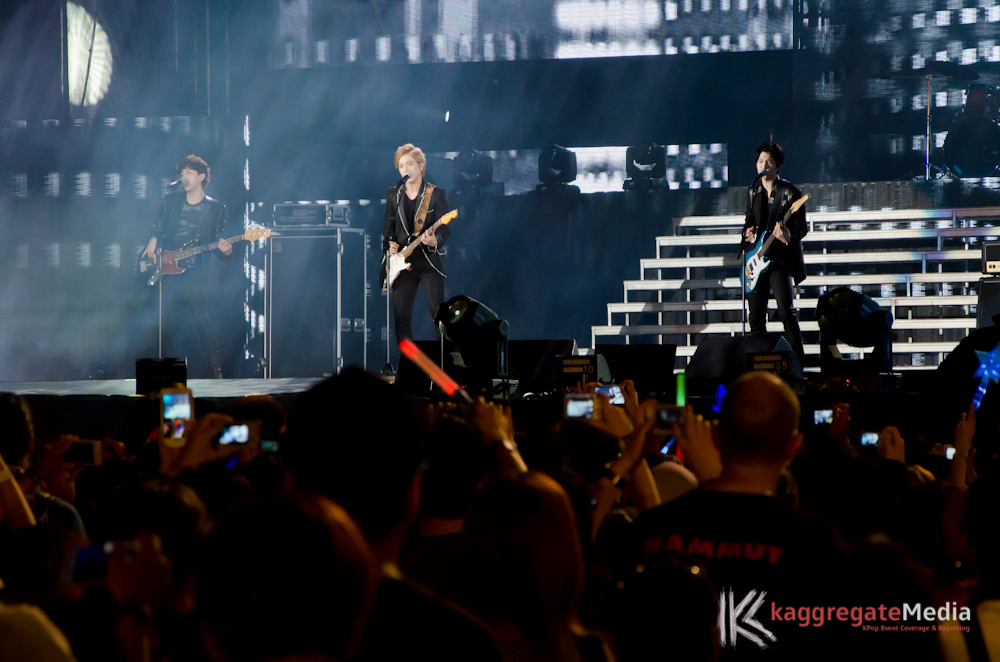 The senior (hoobae) groups didn't lose out. Groups like KARA, 4MINUTE, B2ST, CNBLUE and FT ISLAND performed their signature performances, ones that we recognized at the first moment without a doubt. Overall, it was a worthy event to attend as this is one of a prestige awards ceremony that founded in Korea for so many years ago.
Day 1 Winners
Album of the Year – Super Junior (Sexy, Free & Single)
Golden Disk Awards Album Division – INFINITE (Infinitize) / B1A4 (The B1A4) / FT Island (Grown-Up) / CNBLUE (3rd Mini Album Ear Fun) / 4minute (Volume Up) / Beast (Midnight Sun) / KARA (Pandora)
New Rising K-pop Star – EXO / Juniel
MSN Southeast Asia Award – Super Junior
JTBC Best Artiste – Beast
Malaysia's Most Favorite – CNBLUE / KARA
Next Generation Star – BTOB
Most Popular Star – SHINee
Producer of the Year – Han SeongHo of FNC
Best Dance Performance – Trouble Maker
Best Group Dance – INFINITE
Kaggregate Media will continue be at Sepang International Circuit for Day 2 scenes, stay tuned for more. *We are at the venue now!*