You have seen the first part, now we are giving you the second and consider the most epic night. Why? We have highlights like G-Dragon, Epik High, T-ara, miss A and many more.
Total of 13 artists attended for day 2. Teen Top, B.A.P, Ailee, Epik High, f(x), Huh Gak, K.Will, miss A, Secret, SISTAR, T-ara, Lee Hi and G-Dragon. MCs of the night were FT Island Hong Ki and SISTAR Dasom. A special opening from both MCs with 'Way Back Into Love'. While Hong Ki strumming on the acoustic guitar, Dasom first lighted the night with her vocal together.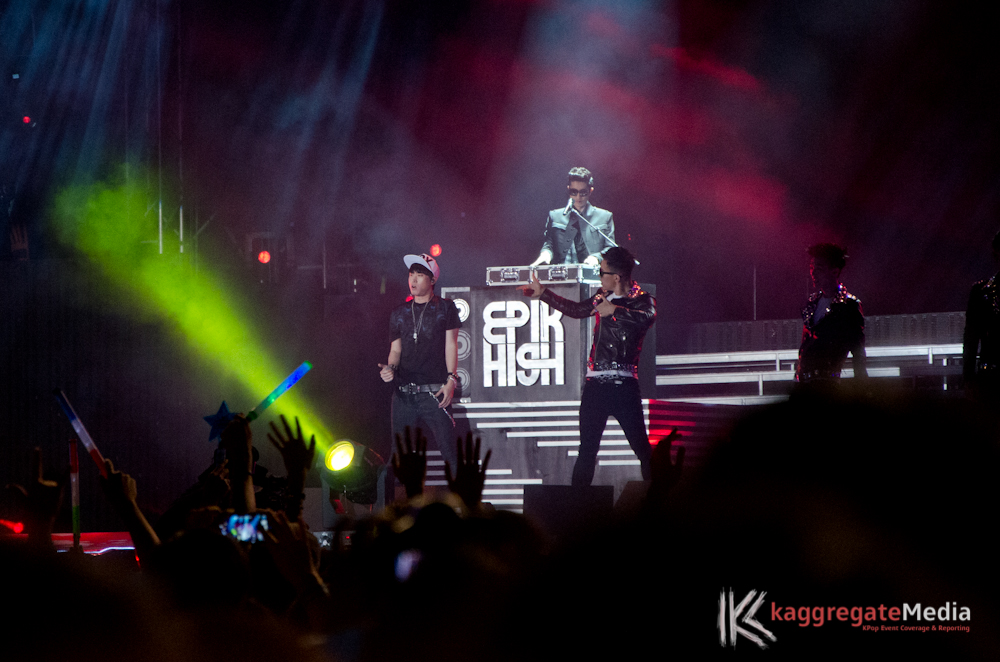 Later, awards and performances went on. Special stage from TS Entertainment's Secret and B.A.P also not excluding from the performance list, together with the tribute to the senior girl groups by miss A and T-ara. Psy wasn't able to attend the event but he was able to grab up "Song of The Year" award.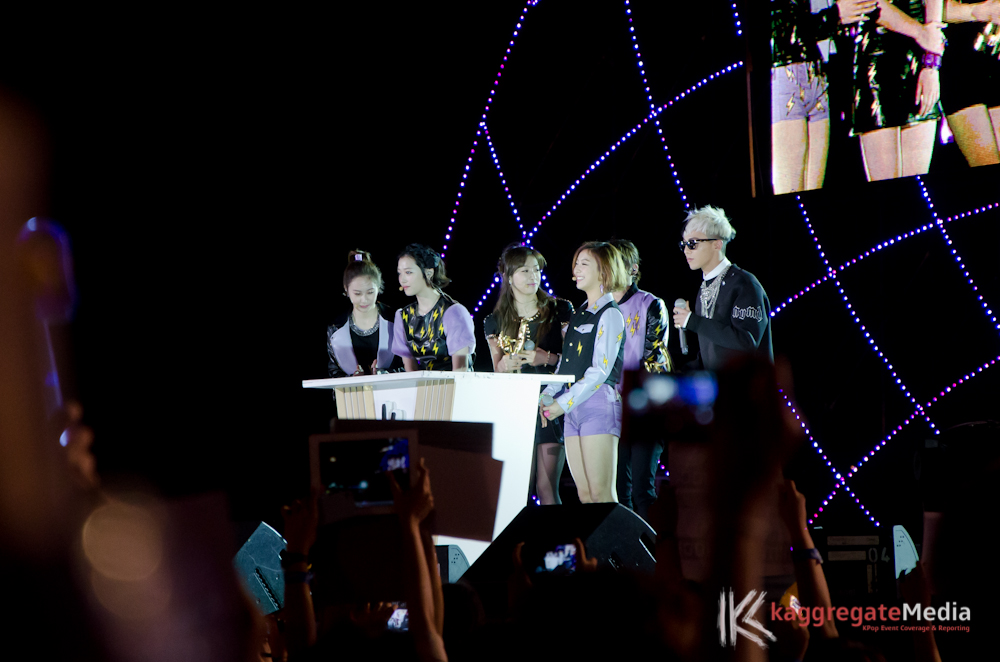 The main spotlight, G-Dragon even performed up to 4 songs also encore. His late title 'Heartbreaker' was performed too, along with his new album titles like 'Crayon' and 'One of the Kind'. During the last encore, artists moved to the main stage together and pleased to dance to the famous 'Gangnam Style'.
Day 2 Winners
Song of the Year – PSY (GangNam Style)
Golden Disk Award Song Division – T-ara (Lovey Dovey) / miss A (Touch) / Sistar (Alone) / 2NE1 (I Love You) / Heo-Gak / f(x) (Electric Shock) / BIGBANG (Fantastic Baby) / K.will (I Need You) / Secret (Poison) / G-Dragon (Crayon) / PSY (GangNam Style)
New Rising K-POP Star – B.A.P / Lee HI / Ailee
Single Album of the Year – Teen Top (It's)
Best HIP HOP Star – Epik High (UP)
MSN International Award – BIG BANG
Galaxy Star Award – Sistar
CeCi Popularity Award – G-Dragon
InStyle Fashionista Award – Lee Hong Ki
In conclusion, Malaysia to proud to be the country to have The 27th Golden Disk Awards which present by Samsung Galaxy and also JTBC. The nights went 2epic. Nonetheless GDA made the Malaysian fans crazy and sleepless for their idols. Lastly, we congratulate all the winners from day 1 & 2 and continue to make good music to Korean-pop industry.
Not to forget, thank you partnered organizer for inviting Kaggregate Media to cover this overwhelming and prestige event over the 2 days.
More exclusive photos and videos could be up on our the respective page