On April 8th, an international concert hits Kuala Lumpur town with Wonder Girls, Hoobastank, Colby O'Donis, Bunkface, Mizz Nina to name a few. The best thing about it is a free concert, no tickets are require to enter (exclude fanzone). Wonderfuls are able to see Wonder Girls once again with their last minute confirmation on attending this concert in Kuala Lumpur.
The concert started off with the first performer of the day – Yuna, a talented singer-songwriter from Kedah. When first she stood on the stage, she was holding an electrical guitar. Yuna strummed away and started to sing her songs. She even played an unusual electrical instrument as I have never seen it before.
Sam (vocal), Kudu (drum), Izal (bass) and Ajam (synth) from The Azenders heated the stage up. As they are the new band in town, not much of people recognize them but I believe after this concert their reputation will increase.
The third performer was Bunkface. A band that consists of 3 members and they are Sam (vocal), Pa'an (guitar) and Youk (bass). Their hit song Revolusi & Situasi heaten up the stage and they even sang one of Katy Perry's song that day. Guess who's next?
Yes, Wonder Girls were the forth on the list. 2 Different Tears was the first song performed by them. Followed by So Hot, Irony, Ee Babo and few other hits. "Save the best for the last", Nobody performed last, end up with 8 songs in total. This made they was having their solo concert at that time. What do you think of Yenny's hair colour?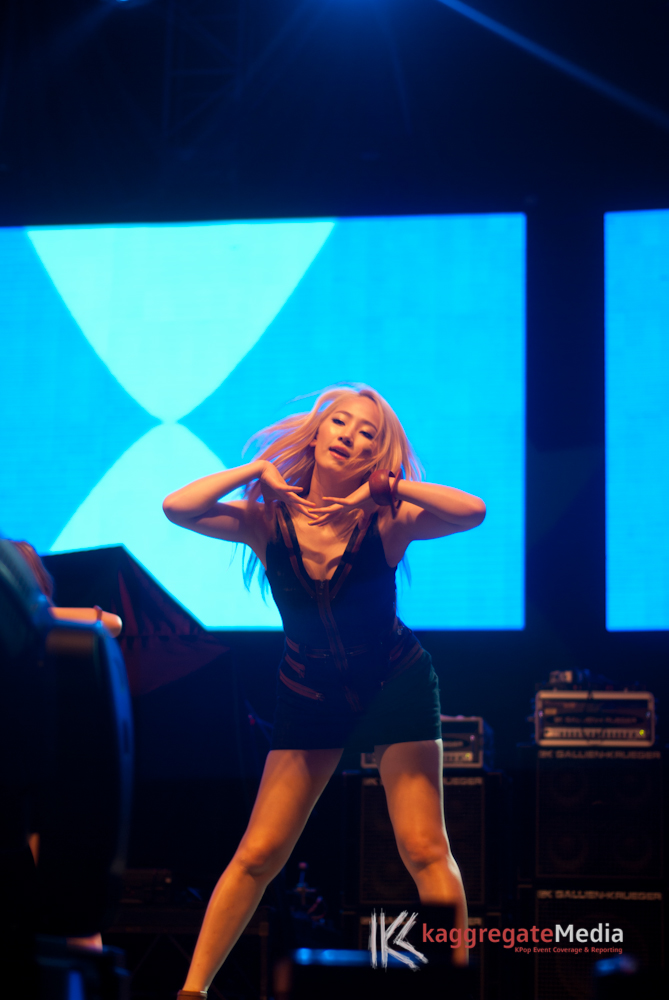 Hoobastank, the last performer of the day. Nothing much to say as they are popular around the world. So why not check out the images below. As conclusion, day one of this concert was definitely an experience for every single one that attended it and remember that this is a free concert for everyone. No matter you are Malaysians or foreigners, you're still able to attend it.
"Twin Towers @live 2011" was organized by Jojo Events Sdn Bhd and presented by Petronas Malaysia, KLCC, Mountain Dew, Concorde Hotel and Hard Rock Cafe.