The 5 girls that 'nobody' can't know them are back again. Wonder Girls bringing the Malaysian Wonderfuls with their Wonder World Tour in Kuala Lumpur, Malaysia at Stadium Negara on the night of October 13, 2012.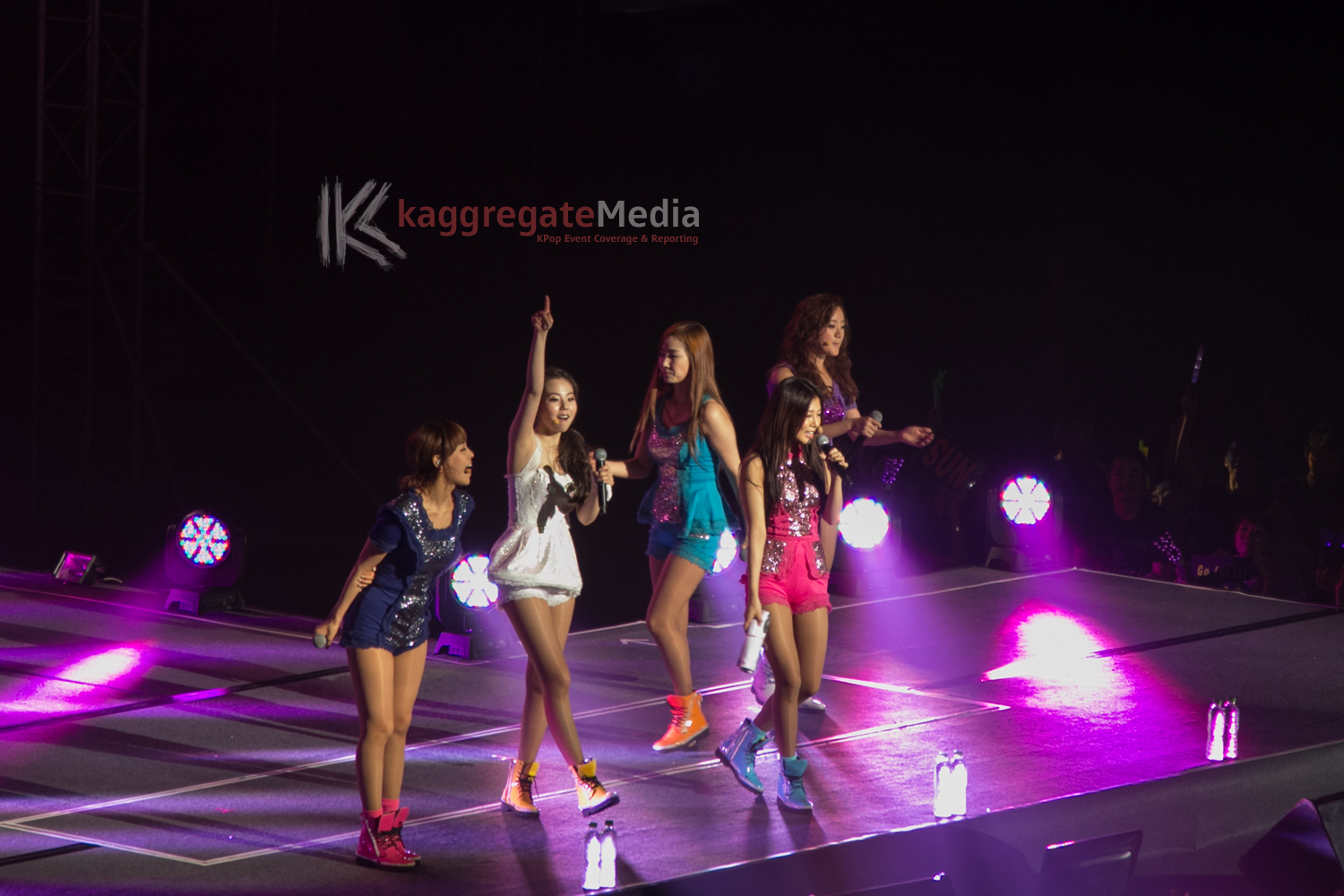 Wonder Girls dressed with a set of vibrance costumes and kicked off their Wonder World Tour with "Like This". Soon followed by other English titles such as "DJ is Mine" and "Nu Shoes". Pairing with their flashy 'Nu' shoes, it electrified the crowd in just the beginning.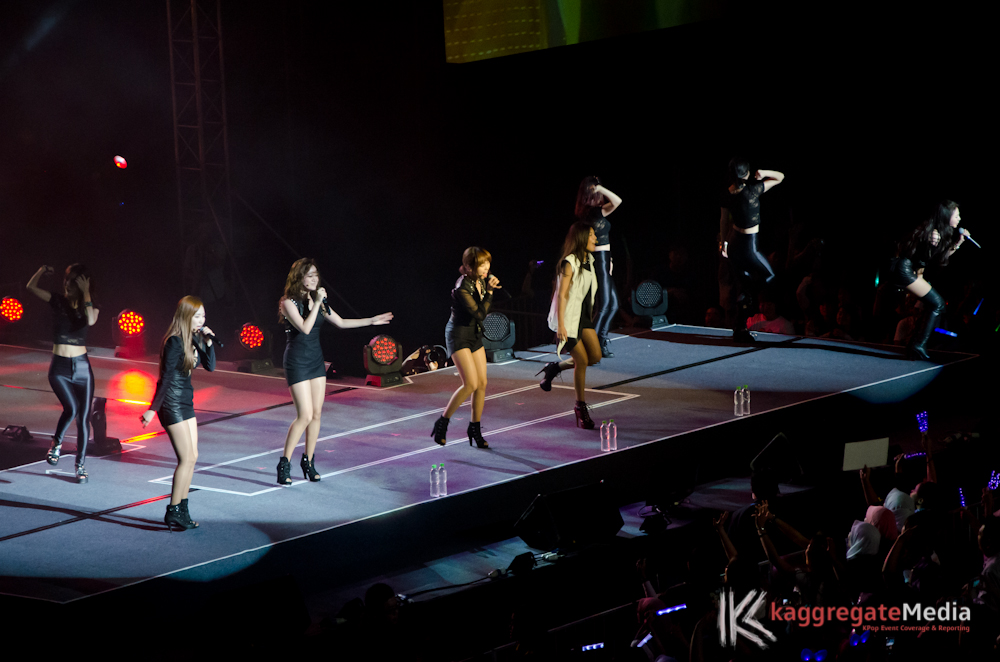 After 3 hot performances, Wonder Girls introduced themselves officially to the fans. Sunye, Sohee and Lim did theirs in English while Yenny and Yubin spoke "Saya Yenny", "Saya Yubin" respectively. (We have a video of it!)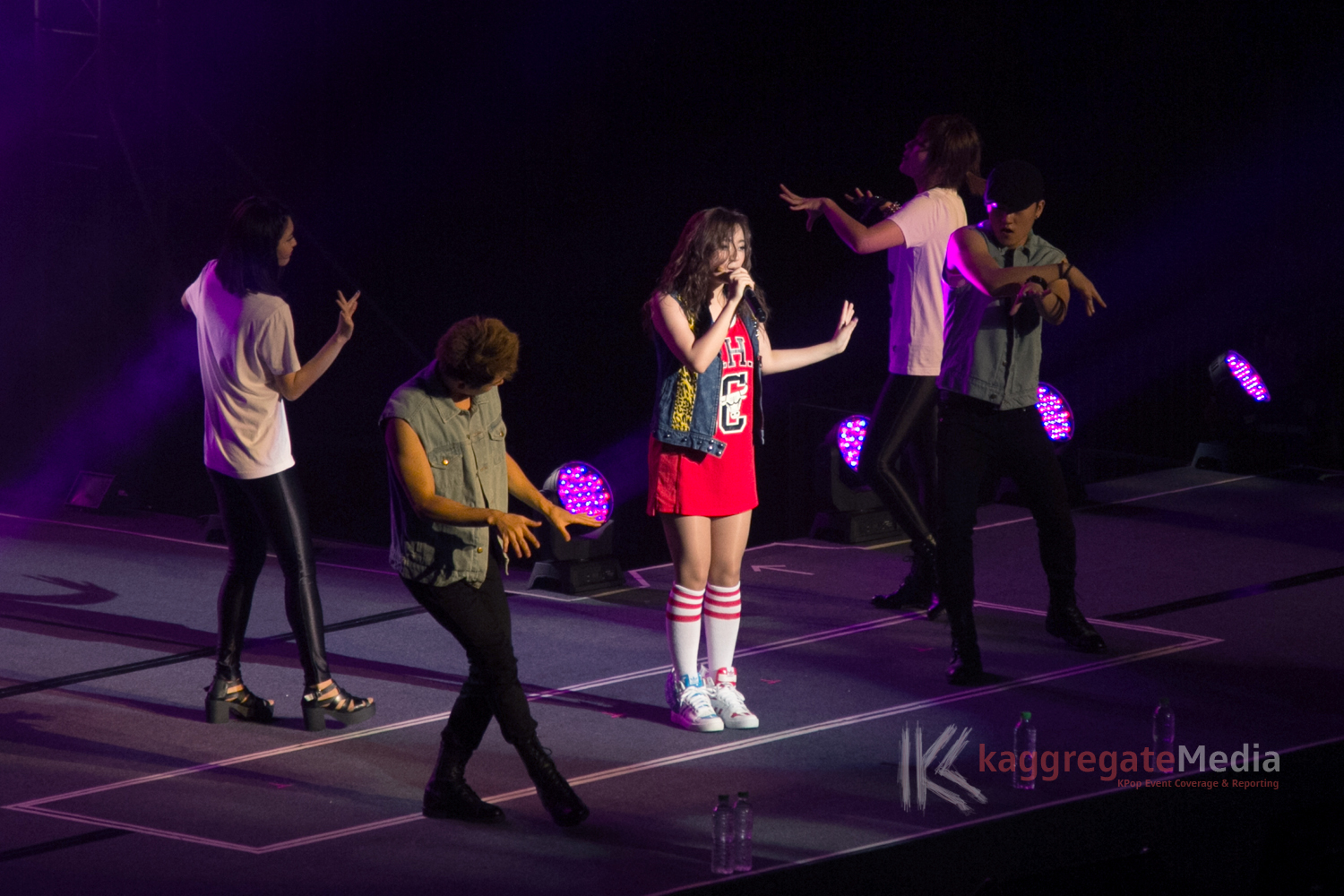 Slowly, more and more familiar hits are performed. Members had their own solo stages also. Yenny took the stage with Dream High 2 OST "Hello To Myself", Yubin's flaming hot appearance in "So Hot" (also performed with the other 4 members after a brief segment), while Sunye was playing a set of keyboard and danced or should we say a cover for miss A's "Touch". Not to forget, Lim did showed her awesome rapping skills in "Act Cool" alongside San E's on-screen feature.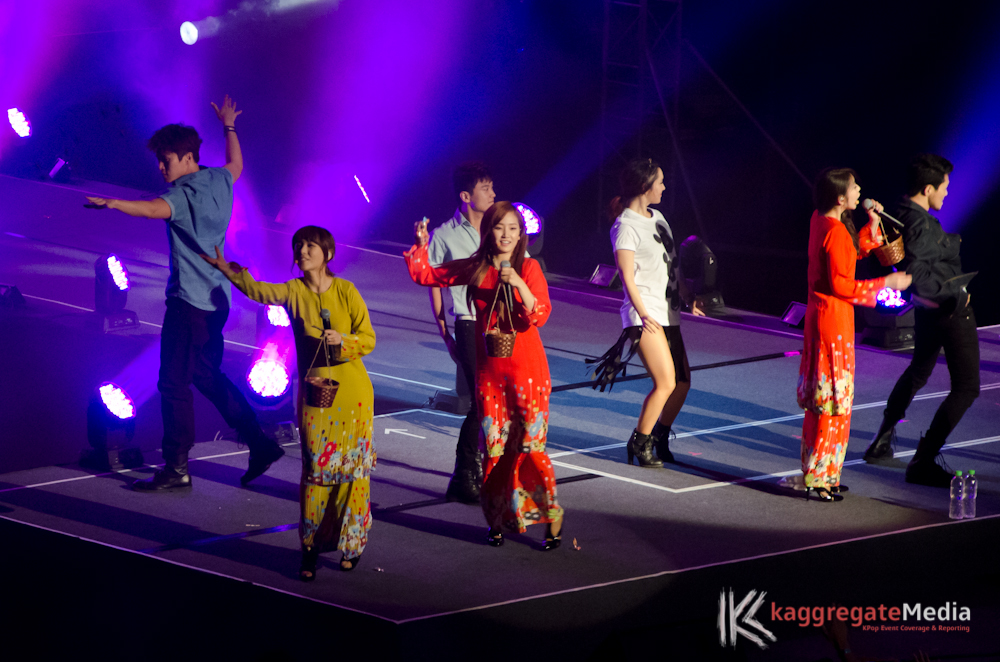 A little VCR, with big portion of explosive appearances. Wonder Girls continued with a little surprise for the fans in Malaysia. Traditional Malay dress – Baju Kurung. Yup, you didn't read this wrong. Members surprised the fans with Orange and Yellow Baju Kurung, sent some sweets to the fans too. Let's put this imagination to reality, Wonder Girls also performed "Be My Baby" in that dresses. While traditional fades, the girls had their "GNO (Girls Night Out)" in red hot formal wears.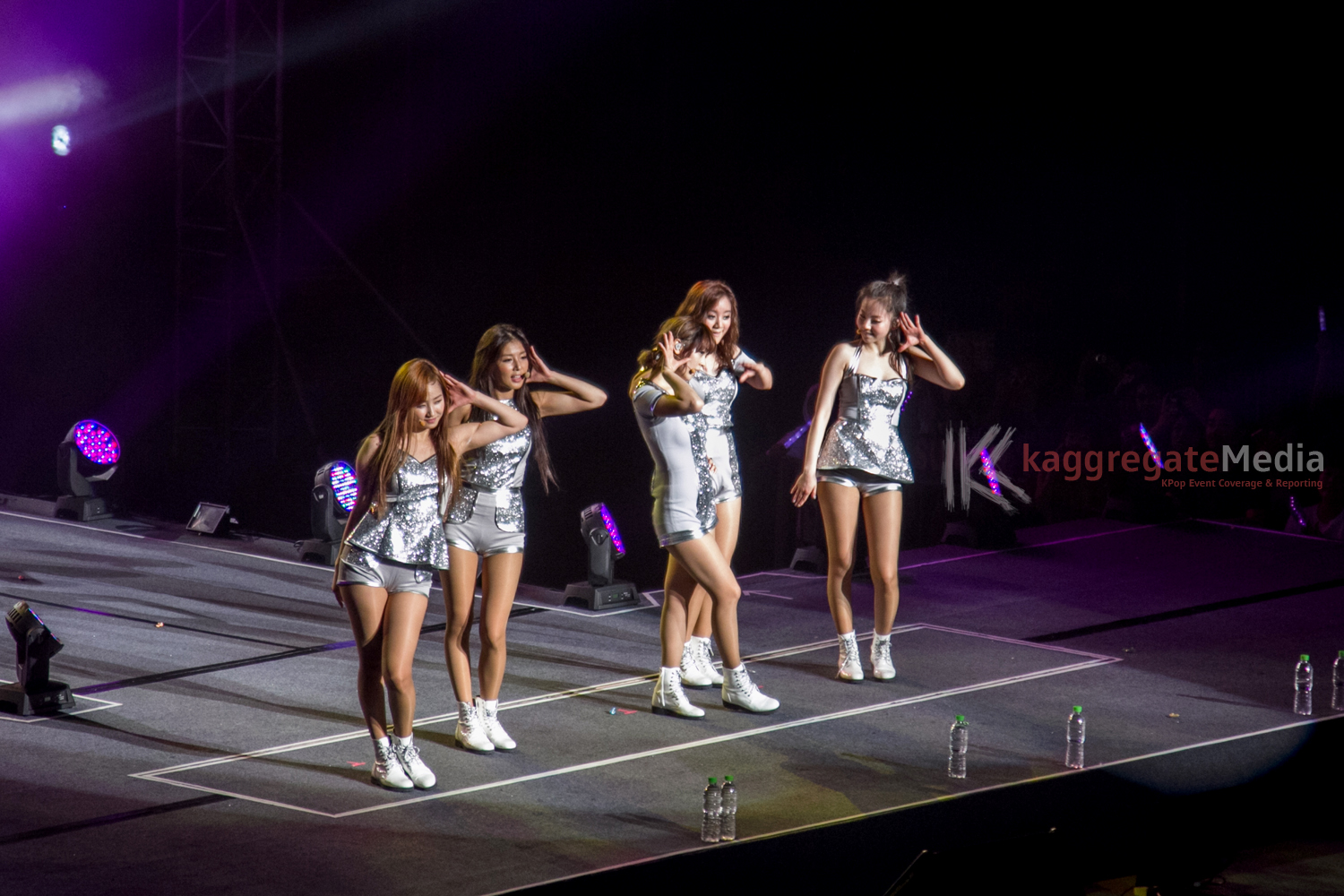 The recent English title that launched in US "Like Money" was performed as expected, only that without Akon himself. Shiny and bright outfit with shorts were the changes. Lastly (not so soon tho), their last song "Tell Me" which they insisted the fans to stand up and dance along. Nah, how can they end here.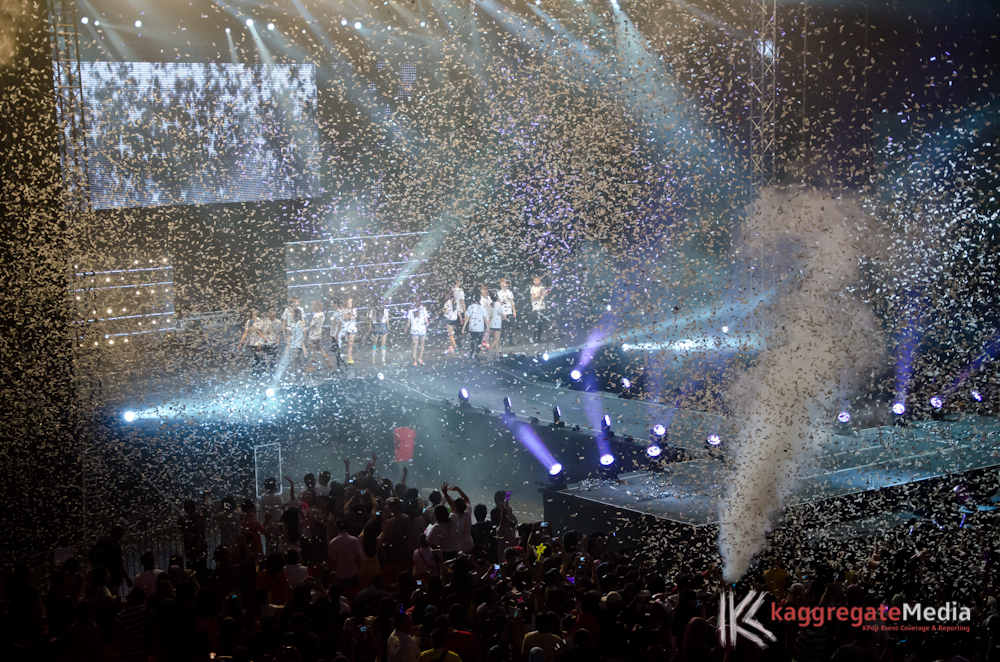 Encore! Encore! Encore! Wonder Girls took their time to change, came up lively with their encore song. It's none other than #1 hit "Nobody". The fanservices of them are absolutely warming. Members went towards the edge and get as close as they can with the crowd on the frontline. Like Yubin and Yenny even went off the stage! Truly an unforgettable night to the Wonderfuls.
A lot of thank you, and more lovely words. A promise of saying they would love to come back to Malaysia. 90 degree bow with all the dances as their gratitude for the attendees, it was the end of Wonder Girls World Tour in Kuala Lumpur 2012. The show lasted about 2 hours. We hope to have them back again. A 5th visit from them will be the next wait.
Special thanks to Tommy CK for the images contribution. As we couldn't bring you much images, we have performance videos that will be uploaded to our Youtube channel KaggregateVids soon!