Last night (February 4, 2012), we have Philip Wang and Wesley Chan from Wong Fu Productions with us in Taylor's University Lakeside Campus. A night filled with amazing and inspiring talk by Phil and Wes in more than two hours time. The show initiated with performers like band Once Upon A Time There Was A Sausage Named Bob, Battleground winner Elecoldxhot, beat-boxer Shawn Lee and also creative dance group FIX.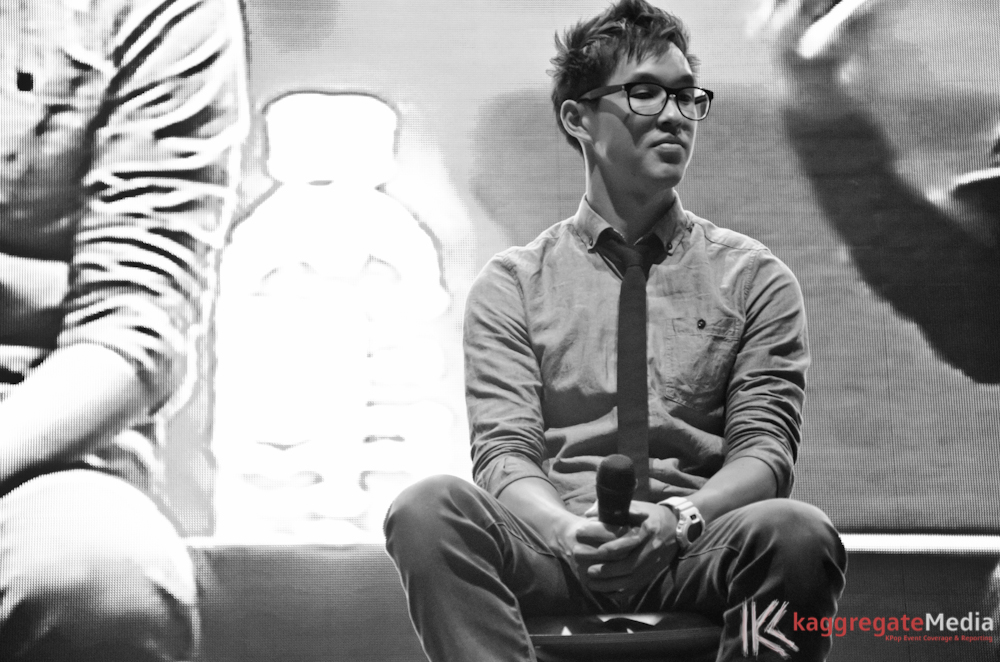 Soon after performances, Wes and Phil were finally invited to the center of the stage to start the real show. They took us back to their time when they were still in university. That was also when the trio met and start making their good contains too. In fact, Philip was the one who last joined the other two (Wesley and Ted) as mentioned.
Through the show, Wong Fu Productions even showcased special chosen works for the supporters to view on the big screen in the hall. Videos like short film "SHELL", Leehom's "Still In Love With You" music video, "Kung Fooled" in collaboration with few other Youtubers, and also their milestone of "One Million Subscribers" displayed.
Other than this, they are currently working on a new web series named after "Home is Where the Hans Are." This series is about an American came back home after his failure in his music dream and when the time he reached home, realized his mum married an Asian guy with 2 other step-Asian siblings. The first episode (can be found below) was released few days ago in their Youtube channel but right here, the supporters of them able to witness its second episode as well as a rough peek on episode three.
They mentioned that in arts, you don't hope for fame and wealth. In this (film) industry, to make a good contain out of it you need to put effort into it so you could showcase the best. All in all, don't stop trying. Motivating, enough?
Last session of the talk show opened up to the crowd for questions opportunity. Surprisingly, one of them requested Wes and Phil to introduced or basically say something in Mandarin/Cantonese. Everyone pleased with Wesley's Cantonese while Philip spoke in Mandarin instead. Even though it was short, it still sweet.
In the end, show ended with a group shot together with the crowd.
We like to thank M.E Malaysia giving us the opportunity in this event here. Beside, we like you to visit Wong Fu Productions' Youtube channel too!
Stay tuned with upcoming videos on our Youtube channel – http://www.youtube.com/user/KaggregateVids