Marctensia was delighted to showcase AOA as one of their lineups for 2013's Asia Super Showcase right here in Malaysia! Following the success of 2012's Asia Super Showcase, Marctensia brought back the highly anticipated event to a much more larger scale than before this time with confirmed lineup – AOA, Girls' Generation and Shinhwa. The concert is scheduled to be held at Stadium Merdeka on the 12th of May 2013 with 3 groups performing in total. AOA was the first group Marctensia decided to showcase as they came to Malaysia for a Press Conference on 16th April (4PM) the other day.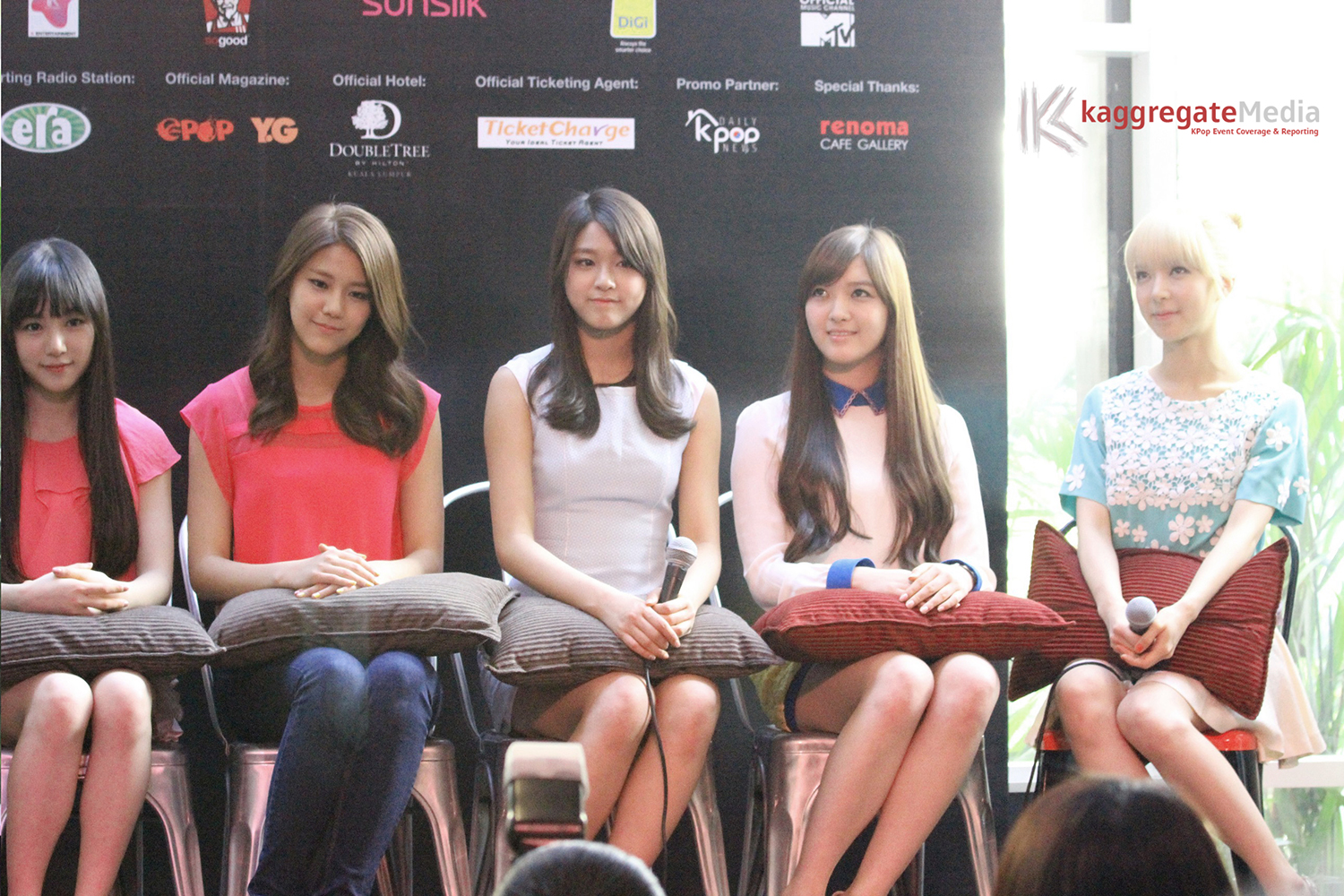 AOA's performance in Malaysia the next month would be their 1st oversea event so please anticipate it! The group which consists of a very difference Idol Group concert 7+1 has released just 2 singles so far and they've been making waves being a unique idol group from South Korea. While most South Korean girl groups debuted with focus on dance/vocals, AOA debuted focusing on 3 parts – vocal/dance/band.
The "2013 Asia Super Showcase in Malaysia" will be happening on 12th May 2013 (Sunday) at Stadium Merdeka, KL at 8pm. Tickets are priced at RM223, RM323 (free seating), RM353, RM453 (free standing), and VIP (numbered seating).
For more information on "2013 Asia Super Showcase in Malaysia", please stay tuned to Marctensia Concerts (www.facebook.com/MarctensiaConcerts) (www.twitter.com/marctensia) or Universal Music Malaysia Chinese (http://www.facebook.com/pages/Universal-Music-Malaysia-Chinese/160137919794) (www.twitter.com/UmusicMalaysia).
Kaggregate would be delighted to show our support to Asia Super Showcase 2013! Will you show yours too?
Reported and photographed by Ethan Lu