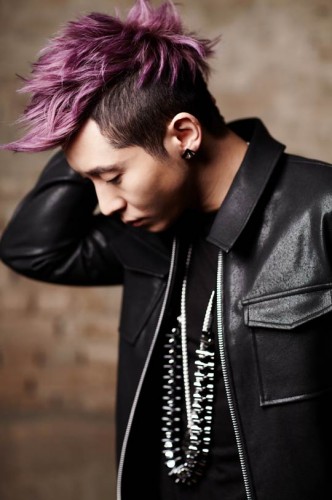 Fans of Brian Joo from Singapore rejoice! Agenda Events & Jig Asia Entertainment is proudly presents a One-Night only event for you to catch Brian Joo in Singapore! Prepare yourselves to get up close and personal with Brian Joo in his first ever showcase here in Singapore as he performs his familiar hits such as 'Let This Die' &'In My Head'.
Brian Joo, also known as one-half of the R&B duo Fly to the Sky and also part of 3RD Wave music, leading in worship music in Asia will be in Singapore this October and fans will get to receive his autograph as well as take a photo with your personal camera. VIP and standard tickets have already started selling. Do read below for details in purchasing tickets. Watch Brian's shoutout to Singapore fans below!
Brian Joo Up-Close And Personal Concert 2012.
Date : 11th October 2012
Venue : Wave House Singapore, Sentosa
Autograph/Photograph Session : 5-7pm (Pls bring own camera)
Concert Session : 8-10pm
Ticketing:
– VIP Tickets (Autograph/Photograph Session) SGD $118
– Standard Tickets (Concert Session ONLY) SGD $68

* All VIP & Standard tickets do not include entry to Sentosa.
* VIP Ticket entitles you to 1 free can of "MIX" energy drink,
1 Autograph poster, 1 Photograph shot with own camera.
* VIP Ticket entitles you to stay on for Concert session 8pm – 10pm.
(BUT Please do not exit the venue if you would like to stay on for the Concert session.)
* Entry timing for VIP ticket starts from 430pm – 530pm ONLY.
* Entry timing for Standard ticket starts from 730pm – 830pm ONLY.
Standard Tickets are available starting 29th August 2012 9am, through SISTIC Website:www.sistic.com.sg, SISTIC Mobile App on Android and iPhone, SISTIC Hotline: (65) 6348 5555 and SISTIC Authorized Agents islandwide."

VIP Tickets are available at the following options starting
15th August 2012.
VIP Ticketing Details :
Option 1
Cash payment –
Agenda Events Office Mon-Fri 11am-7pm
73 Circular Road #03-01, S049427, Tel 64383885
(Boat Quay)
Option 2
Cash payment –
Jig Asia Entertainment Office
152 Jalan Besar Road, Kelantan Lane,
Coyuco Building #03-02 S208870, Tel 63966894
(Bugis Area).
*Please email to enquiry@jigasia.com.sg or call to arrange on collecting timing for option 2.
Option 3
Bank transfer –
DBS Current A/c #011-903148-4
Email your NAME, NRIC, MOBILE, HOME ADDRESS, NO. OF TICKETS & TRANSACTION REFERENCE NO. to enquiry@jigasia.com.sg
(Tickets will be mailed out once we receive your required details)
Option 4
Paypal –
ID: judyvein@msn.com
Email your NAME, NRIC, MOBILE, HOME ADDRESS, NO. OF TICKETS & TRANSACTION REFERENCE ID to enquiry@jigasia.com.sg
(Please note that there'll be a need for an additional charge of $6 for all paypal required charges)
(Tickets will be mailed out once we receive your required details)
Option 5
TT Transfer –
Company Name: Jig Asia Entertainment Pte Ltd
Bank Name: DBS Bank Ltd
Branch Name: DBS Rochor Branch
Bank Code: 7171
Branch Code: 011
Swift Code: DBSSSGSG
Account No: 0119031484
Email your NAME, NRIC, MOBILE, HOME ADDRESS, NO. OF TICKETS & TT TRANSACTION REFERENCE to enquiry@jigasia.com.sg
(Please note that all TT charges are payable by applicant)
(Tickets will be mailed out once we receive your required details)
For more information, pls email to
enquiry@jigasia.com.sg
andrew@agenda.com.sg
Do like Jig Asia Entertainment's Facebook Page and also Brian Joo's Events Page