"DiGi Welcomes FT ISLAND to Malaysia"
DiGi is celebrating the arrival of FT ISLAND to Malaysia for their first solo concert "2012 PLAY! FT ISLAND Concert in Malaysia" by rewarding its 1st 200 users with Free 1 for 1 offer under the DiGi Reward Program. The popular Korean band FT ISLAND will be arriving in Malaysia on 13th January 2012 for their concert on 14th January 2012 at 8.30pm in Stadium Negara, Kuala Lumpur.
The 1st 200 DiGi user who purchase Rock Zone tickets worth RM468 (excludes RM3 processing fees) will be entitled to another Rock Zone ticket courtesy of DiGi. Each DiGi user is entitled to purchase 1 ticket only.
This offer is valid for all purchases made at iLasso ticketing outlets or at Stadium Negara effective 12th January 2012 while stocks last. For more information, please log on to www.ilassotickets.com.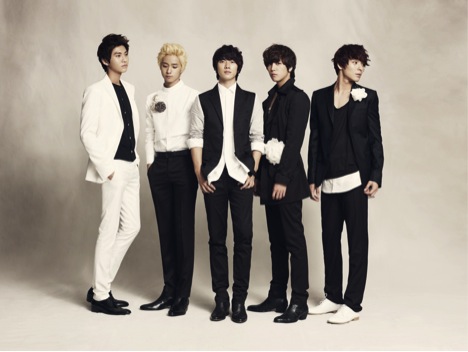 Fret not if you miss the chance or unable to purchase the tickets tomorrow onwards for the DiGi "Buy One Free One" offer. DiGi Rewards offering 15% discounts on P1, Rock Zone and VIP tickets! Tickets available on most of the Rock Corner outlets. Grab it before Saturday comes!
Terms & Conditions apply
Only for P1, Rock Zone and VIP tickets
 Limited to 2 tickets only per transaction