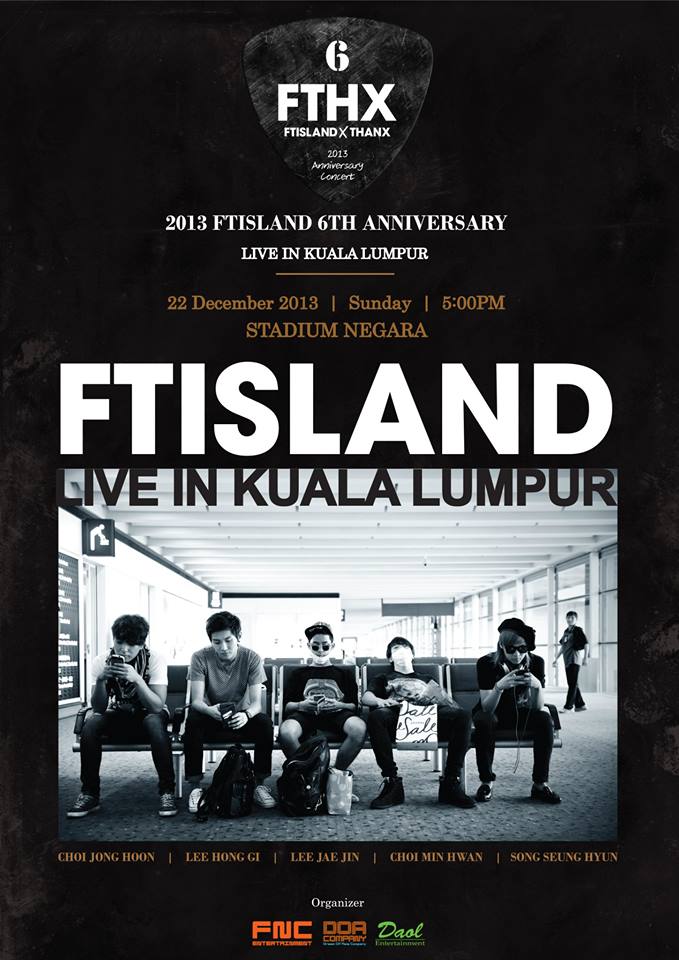 This is what we've waiting for 'FTISLAND 2013 WORLD TOUR LIVE MALAYSIA!!'
FTISLAND (Five Treasure ISLAND), the oldest idol band in Korea.
This coming 30th September 2013 they are having their second concert.
With Powerful and Addictive music, they are going to impress Stadium Negara on the 30th September!
FTISLAND holds a lot of overseas fans especially popular in Malaysia.
FTISLAND SUMMER TOUR 2011 MESSENGER in JAPAN have been SOLD OUT their 4th mini album 'Grown-up' title song 'Severely' has taken 1st place in overseas.
Beside Asian tour , in march 2012 concert with CN Blue in USA was also successful.
To the fantastic stage, FTISLAND SUMMER TOUR 2012 RUN! RUN! RUN! had 60,000 audience.
The world tour will start in Seoul in September 2013.
30th September, FTISLAND 2013 WORLD TOUR LIVE IN MALAYSIA Please don't miss it!
2013 FTISLAND WORLD TOUR Live In MALAYSIA

Date: 22nd December 2013

Venue: Stadium Negara

Artist: FTISLAND

Organizer: DAOL Entertainment SDN BHD

Capacity 5,000 PPL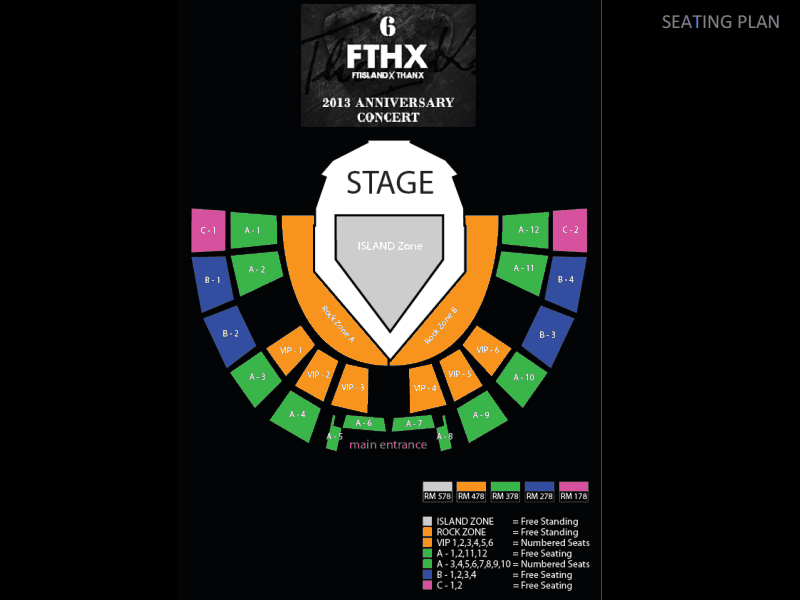 Ticket Details
Ground Sale Date: 12th October 2013 (Saturday)
Venue: Fahrenheit 88, Ground Floor, Kuala Lumpur
Time : 10AM – 3PM
Online Purchasing at www.airasiaredtix.com
Online Ticket Sale: 12th October 2013, from 3PM onwards