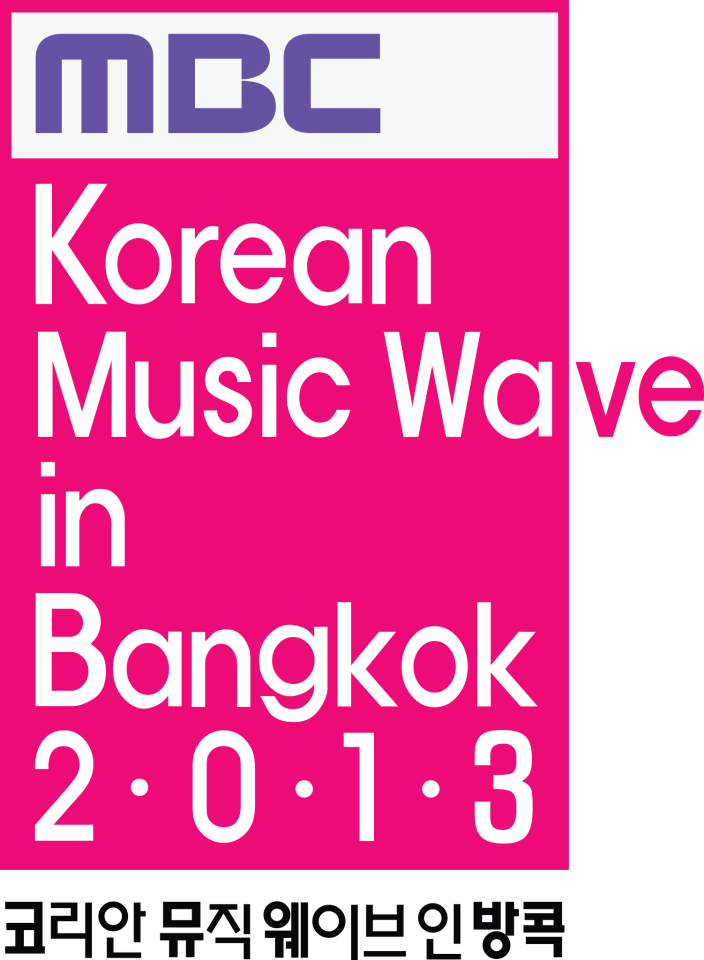 MBC Korean Music Wave in Bangkok 2013 will bring a greater and more explosive performance than in 2011&2012! Stay tuned as they bring you with incomparably fantastic show and events as compared to any other concerts. Don't miss out on participating in the events forMBC Korean Music Wave in Bangkok 2013!
Date : 16 March 2013 (Sat)
Time : 17:00 (5pm -Thai time)
Venue : Rajamangala National Stadium, Huamark, Bangkapi
Subject : World's Greatest and Largest Korean Music Wave Concert
Main MC : Nichkhun(2PM), Suzy(Miss A)
Sub MC : Yonghwa(CN Blue), Jiyeon(T-ara)
Artistes (21 group) :
– Boys band : Shinee , EXO , Beast , B.A.P , MBlaq , 2AM , Infinite , Teen Top , FTIsland, …BTOB , NU'EST , Airplane, B1A4 (13 Teams)
– Girls band : 2NE1 , KARA , SISTAR , T-ara , SCERET , 4Minute , Miss A , A-Pink (8 Teams)
Seating Plan: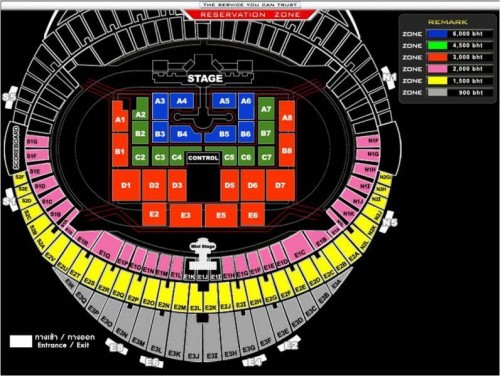 Tickets Price :
VIP Blue Zone : SGD251(RM610)
Cat 1 (Green Zone): SGD191: (RM460)
Cat 2 (Red Zone): SGD130(RM310)
Overseas Buyers:
Korean Music Wave Ticket 2013 Email : epoptixsg@gmail.com (singapore & others countries etc), epopticket@gmail.com (malaysia) [ended 21 January 2013]
Good news for those buying from Singapore n Malaysia Sales office 5 lucky winner will be pick to entry tix for KMWB2013 press conference.
Facebook (thai) or (overseas fans) , youtube (check out greetings from your favourite groups!),  twitter: @jlstarnet or @epoptixsg
FAQ
– There will be no pre-sale period from 25-27 January as the organizers are still finalising on online ticketing. Details will be revealed later.