We've very recently received an tip from @ftJacqKey that Super Junior is going to Singapore, according to Singtel's Samsung Galaxy S promotion website.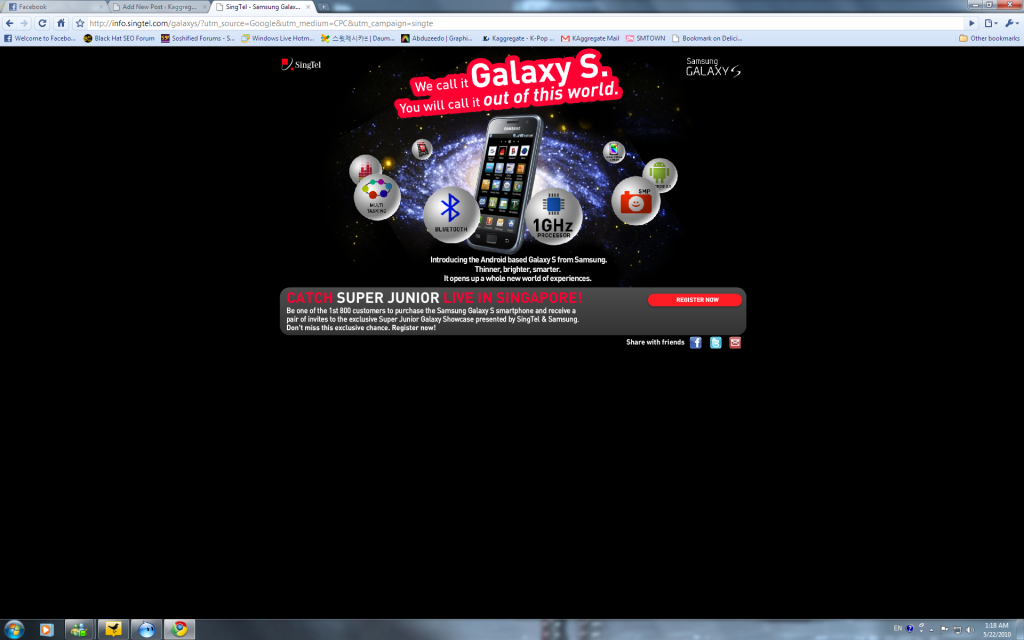 The link to the promotional website is: Click Here!
So I guess all the SGELFs would be happy to hear that they're going to see them soon! And if you want to be one of those 800 people to see their showcase, then you better purchase the phone now! It is planned for June 6th!
Edit: Apparently, someone called up Singtel and asked to confirm if Super Junior is indeed going to Singapore, but they said that it hasn't been confirmed on the Korean Company side yet.
Edit 2: Super Junior is flying in on June 6th and leaving on June 6th.. Only staying for a day, they're going to be so tired! 🙁 More news will come in soon!
Edit 3: As of today's news, Kyuhyun will not be going to Singapore