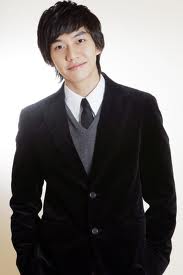 Korean male artist, Lee Seung Gi is coming to Malaysia in this coming November. Therefore, to give more satisfaction to all Lee Seung Gi's fans in Malaysia; Jazzy Group will be conducting a Tonight with Lee Seung Gi in Malaysia at Kenanga Wholesale City on the 2nd of November 2012.
《Tonight with Lee Seung Gi in Malaysia》details are stated below:
Venue : Kenanga Wholesale City
Date    : 2nd November 2012
Time   : 8pm
Price   : Ticket  rates are listed as below:

VVIP                 : RM 528 (with group photography session + free poster)
Emperor zone : RM 358  (free poster)
Prince zone     : RM 158

* Ticket price exclude RM3 processing fees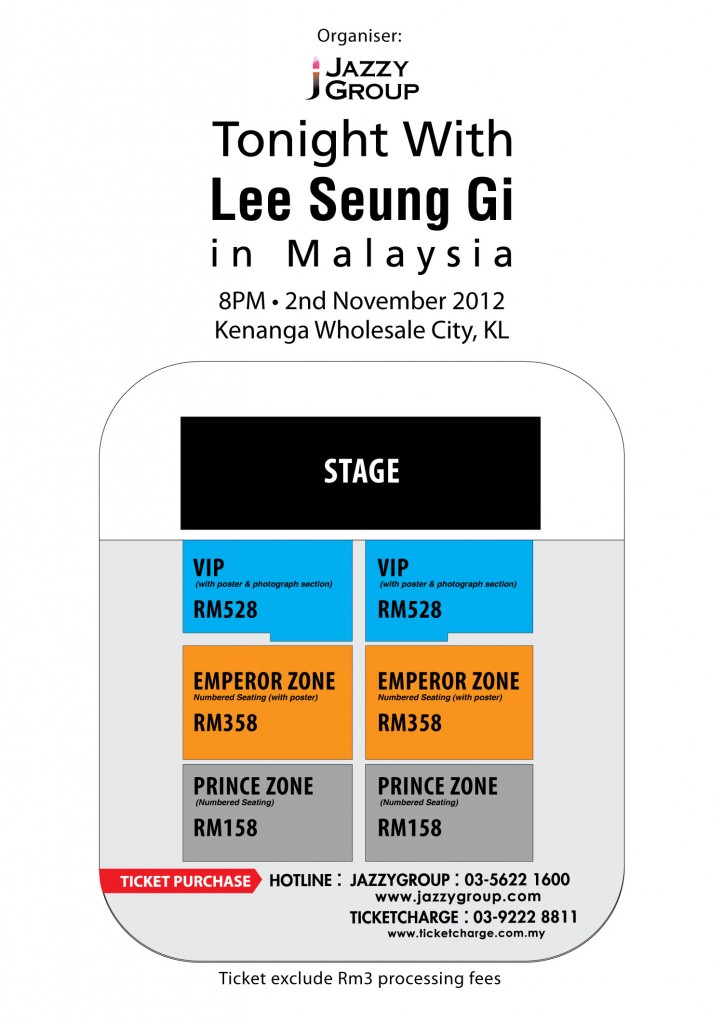 Lee Seung Gi, is a well known Korean artis. Lee is a singer, an actor as well as an entertainer. Lee was debuted in MBC Music Camp with a song 《She's mine》 in 2004. With the same song, Lee won SBS Popular K-POP Mutizen award. Until 2011, Lee has released his 5th album entitled 《Tonight》.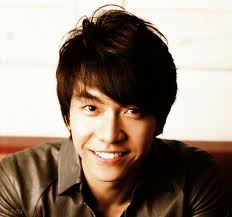 Lee started his career as an actor in acting MBC Daily Sitcom 《Nonstop 5》 since 2004. Then, Lee acted KBS Weekend Drama 《Famous Princesses》 in 2006, SBS Weekend Special Project Drama 《Brilliant Legacy》 in 2009, SBS Drama 《My Girlfriend is a Legendary Fox with Nine Tails》 in 2010, MBC Drama 《King2hearts》 in 2012. Lee won Best Male Actor in SBS Entertainment Award Ceremony December 2010.
While for his career as an entertainer,  Lee won Grand Prize for  hosting in 《1 night and 2 days》 KBS Entertainment Award Ceremony 2011. In the same year, Lee also won SBS Entertainment Award 《Best Male Entertainer》. Since October 2009 till March 2012, Lee was the MC for SBS Entertainment famous talk show 《Strong Heart》.
Do come to Kenanga Wholesale City and enjoy 《Tonight with Lee Seung Gi in Malaysia》.
Stay tune always with Jazzy Group Facebook/Twitter/Weibo and official radio station 988, Red fm, and Suria fm and official TV station 8tv for their latest news update. See you there.
For more information, please visit our website or contact enquiry hotline: Jazzy Group 03-5622 1600, (www.jazzygroup.com).