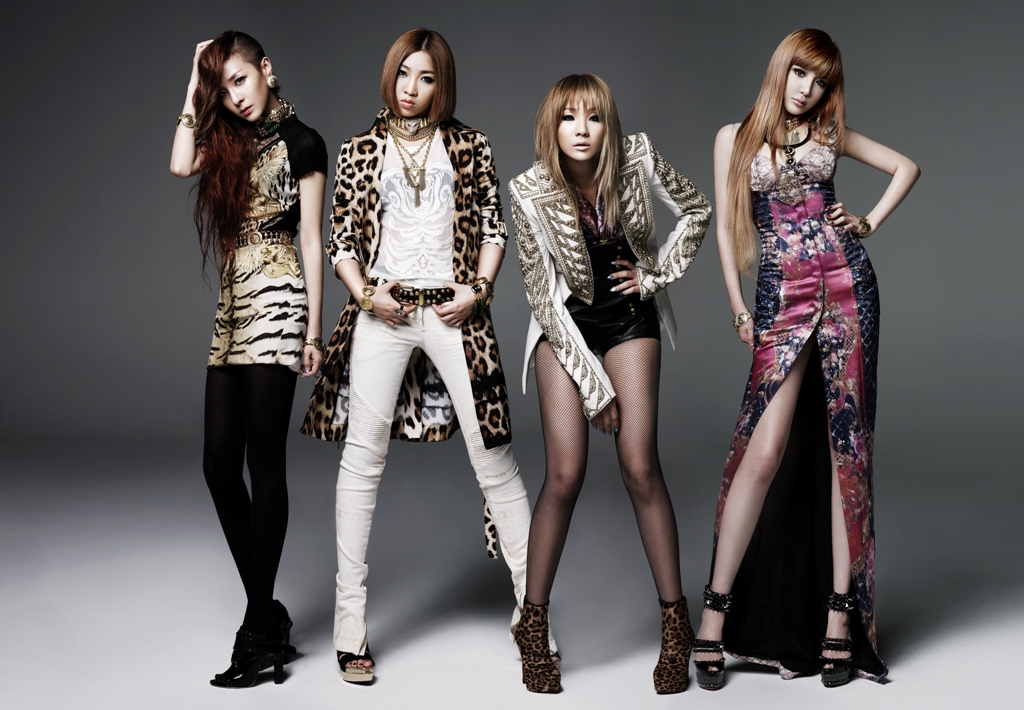 Kuala Lumpur, 11 March 2013 – Twin Towers @Live 2013 set to be held during the weekend of 22 and 23 March 2013 at the base of the iconic PETRONAS Twin Towers, today announced KPop megastars 2NE1 as the newest addition to the concert line up for Saturday, 23 March 2013.
This is the quartet's very first performance in Malaysia, since their formation in 2009. Made up of CL, Minzy, Dara and Bom, the group's name 2NE1 is a combination of the phrases "21st century" and "new evolution". The group first surfaced in LG Electronics commercial campaign, "Lollipop" alongside another K-Pop sensation Big Bang. They subsequently released their debut single "Fire" that same year.
Since then, the group has released two extended plays, 2NE1 and 2NE1 2nd Mini Album, and one studio album, To Anyone. 2NE1 are also twice Song of the Year winners at the prestigious Mnet Asian Music Awards. After bagging the award with their single "I Don't Care" in 2009, the quartet was again recipients of the accolade in 2011 with "I Am The Best".
2NE1 are set to debut in the United States in 2013 and are currently working on their English debut album with world-renowned producer will.i.am. As of 2013, the band has 400 million video views on YouTube in addition to having sold 27 million digital singles.
Also a new addition to the showcase of Malaysian artists is One Nation Emcees. Malaysia's emerging hip-hop performers have adopted the 1Malaysia concept close to the heart in their music and performances. Made up of Jojofly, Mimifly and Zydee, the trio's energetic personalities have been involved in numerous stage performances and jingles production locally, in addition to winning Gangstarz Session 2 in 2008. One Nation Emcees are set to perform on 23 March 2013 alongside Backstreet Boys and 2NE1.
The two-day music extravaganza will feature American pop-sensation Demi Lovato and KPop stars U-Kiss on 22 March; while the Backstreet Boys and 2NE1 will take to the stage on 23 March.
Accompanying the International and K-Pop acts are prominent local names Atilia and KTown Clan for the opening day on 22 March and Mizz Nina and Caprice for 23 March.
Twin Towers @Live 2013 will also feature DJ Face Da Fader and DJ Tatsuro on 22 and 23 March respectively to get the audience into party mode on both days.
PETRONAS Motorsports is also running a special merchandise promotion for FanZone tickets to watch TWIN TOWERS @LIVE 2013. The package is available at the PETRONAS Twin Towers Gift Shop located at the PETRONAS Twin Towers Skybridge Visitors Centre in KLCC as well as at its online estore – www.petmosestore.com.
Purchases of RM150 worth of selected merchandise entitle a buyer to 1 (one) FanZone ticket voucher; while purchases of RM300 or more entitles a buyer to 2 (two) Fanzone ticket vouchers. Vouchers can be redeemed at the 2013 PETRONAS Malaysia Grand Prix showcase at Suria KLCC from 16th March*.
Fans can also look out for more Fanzone ticket giveaways for both days via radio, print and online channels in the month of March 2013.
* terms and condition apply