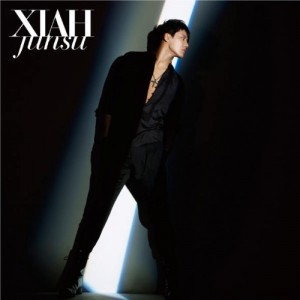 So, the CDs going to be released around at the end of May, let's see the track list of the CD.
1. Intoxication
2. 君がいれば ~Beautiful Love~
3. Intoxication (Instrumental)
4. 君がいれば ~Beautiful Love~ (Instrumental)
We're not sure if we're getting the DVD version as we're going to buy them from the shops in Hong Kong (they are usually pretty fast with K-Pop CDs) but we'll be giving away 2 CDs when it comes out.
So what's the contest gonna be? Just retweet this:
RT Follow @Kaggregate and retweet this to get a chance to win a Xiah Junsu Solo CD! More Info: http://bit.ly/byllGS #kagg
Contest Rules:
1. The contest is going to last from 02/05/2010~09/05/2010.
2. No creating extra accounts to enter the contest more than once.
3. Only one tweet a day would be counted.
4. Good luck! 😀
5. You have to be following @Kaggregate
Don't forget to subscribe to our RSS feed for updated info, and donate so we can keep this website running!